Elle UK has created an eye-opening video depicting what the world's institutions would look like with all the men Photoshopped out.
The '#MoreWomen' compilation edits out men in places such as the UN, the House of Commons, Saturday Night Live and University Challenge to make the point that once you get rid of 2015's male leaders, the women are left looking a bit lonely. The message is:
There's room for more of us at the top.
In many of the instances, there's only one women left representing her entire gender.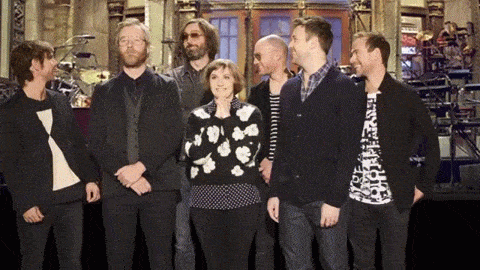 Or the women who are left are guests in their environment, like actor Emma Watson at the UN:
Or ceremonial figures, like the Queen:
And just look at what happens during University Challenge:
In a statement Elle said the video is designed to inspire us to see through narratives that portray smart women as "one-offs" or "individualists concerned with their own success."
The story of how women in positions of strength continually support and empower each other is consistently ignored while the myth that we pit ourselves against each other perpetuates.

We want to change this narrative and create a more positive conversation—to reflect the power of women, and to support and grow each other as we push for global equality.
Check out the full video below: