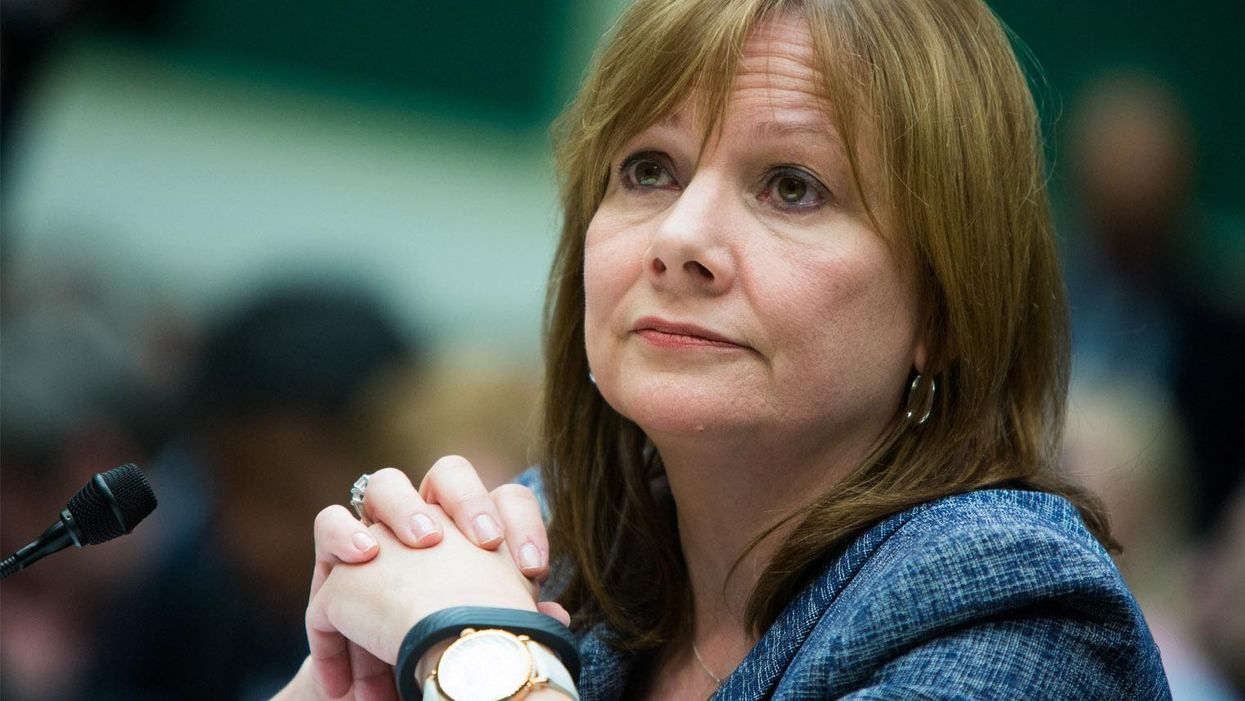 The most powerful women in the world of business have been revealed, in an annual list by Fortune magazine.
The magazine ranked, for the 18th year, the 50 most powerful women in business, mentioning Taylor Swift in a bonus 51st place for her challenging of Apple and Spotify over musician's pay.
The magazine says that the 27 CEOs on their list represent one trillion dollars in stock market value.
Here are the top ten:
1. Mary Barra (pictured above) – CEO of General Motors
Company revenues (Millions $) 2014: 155,929
Company profits (Millions $) 2014: 3,949

2. Indra Nooyi – CEO and Chairperson of PepsiCo
Company revenues (Millions $) 2014: 66,683
Company profits (Millions $) 2014: 6,513

3. Ginni Rometty – CEO, Chairman, and President of IBM
Company revenues (Millions $) 2014: 92,793
Company profits (Millions $) 2014: 12,022

4. Marillyn Hewson – CEO, Chairman, and President of Lockheed Martin
Company revenues (Millions $) 2014: 45,600
Company profits (Millions $) 2014: 3,614

5. Ellen Kullman – CEO and Chairman of DuPont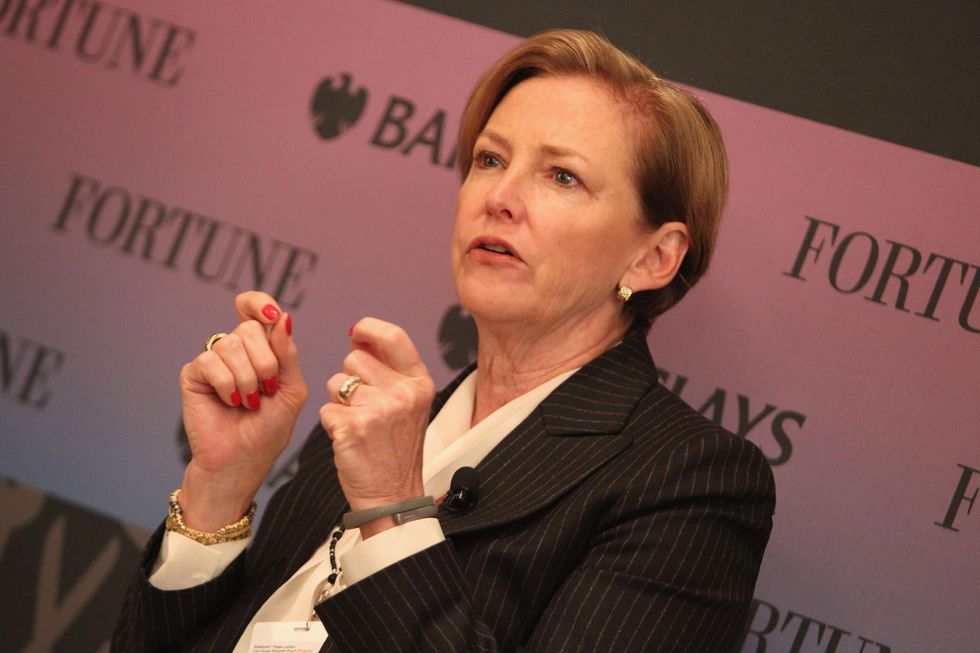 (Photo: Paul Morigi/Getty Images for FORTUNE)
6. Abigail Johnson – CEO and President of Fidelity Investments
Company revenues (Millions $) 2014: 14,900
Company profits (Millions $) 2014: -

7. Meg Whitman – CEO, Chairman and President of Hewlett Packard
Company revenues (Millions $) 2014: 111,454
Company profits (Millions $) 2014: 5,013

8. Sheryl Sandberg – COO of Facebook

(Photo: Ramin Talaie/Getty Images)
9. Irene Rosenfeld – CEO and Chairman of Mondelez International
Company revenues (Millions $) 2014: 34,244
Company profits (Millions $) 2014: 2,184

10. Phebe Novakovic – CEO and Chairman of General Dynamics
Company revenues (Millions $) 2014: 30,852
Company profits (Millions $) 2014: 2,533