Google Maps
Google Maps is a fascinating tool to play around with and gaze at places that you are never likely to visit.
It's also great from finding potential government conspiracies or cover ups. Like Area 51, for instance.
Surprisingly you can see it online. This is it below apparently. Or maybe that's what they want you to think?
Picture: Google Maps
Considering that you can see that, one of the most secretive locations on the planet, you'd think you would be able to see most things.
Oddly enough that isn't the case and there are plenty of seemingly normal places that aren't visible from the Google satellite. Very suspicious indeed.
First up is Helipuerto De Cartagena in Los Dolores, Spain. Business Insider UK report that there seems to be nothing weird about this spot.
Picture: Google Maps
After all, when you look it up on street view, it's just empty fields. But what was going on in those empty fields? UFOs? Lizard People?
Let's not get too carried away.
Next is a location that has a very good reason to be concealed from the public eye.
The Marcoule Nuclear Site in near Bagnols-sur-Cèze in the Gard department of France. It was built in 1956 for industrial and military plutonium experiments.
Yet, in 2011 it was the site of an explosion, which killed one person and injured four others.
Picture: Google Maps
This next one is really quite unusual as it hasn't been blurred or pixilated but smudged.
Around 15 miles of the Mexican/American border in Hudspeth County, Texas has been obscured to look like an impressionist painting.
Nobody has yet come up with a concrete reason for why this is but it could be a drug trafficking route used by Mexican cartels.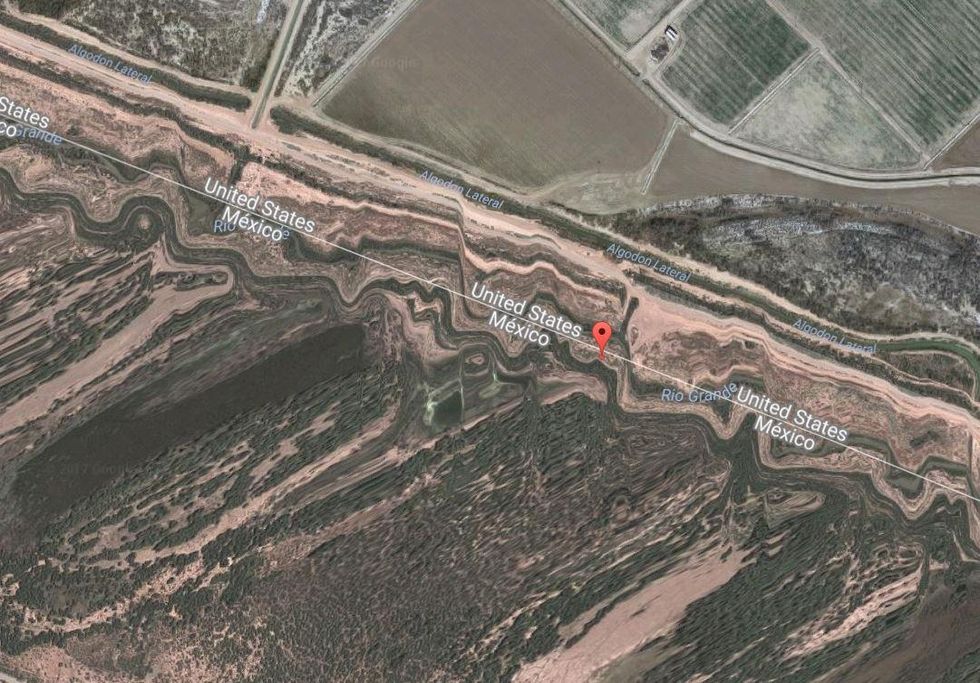 Picture: Google Maps
Lastly is probably the most peculiar of all. A normal terrace house in Utrecht, Netherlands, Oorsprongpark 8 at 3581 ET Utrecht, to be precise.
Nothing seems untoward about this house and you can see it perfectly from Google Street View.
So, what's going on on that roof? Is it the illuminati headquarters? An advanced satelitte? Who knows?
Picture: Google Maps
Previously Google Maps has censored military bases and air fields around the world but most are now visible online so it's a mystery as to why these areas are still being protected.
HT Lad Bible