iStock and Twitter screengrab
When an obscure twitter user decided to create a meme with a plus-size model's picture, he went viral - but probably not for the reason he thought.
Twitter user @iamleyton posted the following photos side-by-side, with the caption:
Girls that I like vs Girls that like me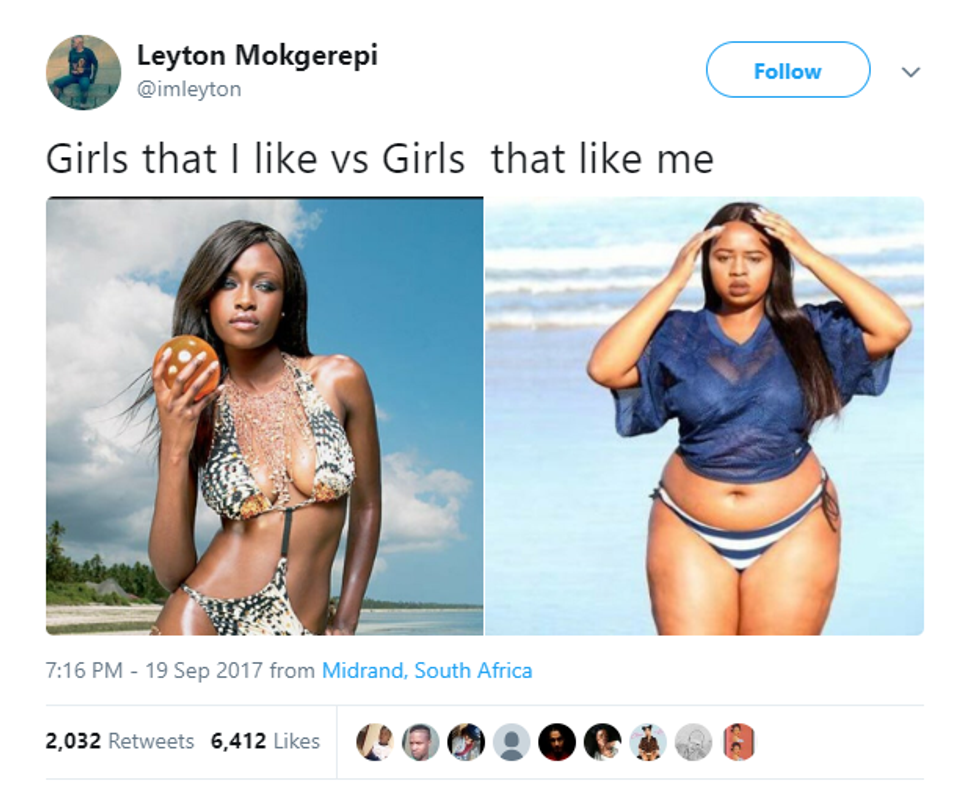 Rude.
The woman on the left is model Joelle Kayembe, and the one on right is Lesego Legobane, a model and blogger.
And she wasn't happy at her photograph being used in a cruel attempt at a meme and decided to respond. For those in need of a strategy to use against trolls, here's a reminder:
She wrote:
I don't like you.
I don't like you https://t.co/91TJ5xypV8

— thickleeyonce🌻 (@thickleeyonce🌻) 1505846078
The tweet, from 2017 resurfaced as a reminder that being a troll has consequences.
Her response was liked almost one million times and shared hundreds of thousands of times. It became quickly clear that it was her clapback, not his meme that went viral.
Nicki Minaj, Ava DuVernay and Ariana Grande liked the tweet, and the serious backlash prompted Leyton Mokgerepi, who write the original tweet, to do a complete 180 and say Kayembe is 'girlfriend goals'.
Girlfriend Goals 🔥 🔥 🔥 🔥 🔥 🔥 https://t.co/NsT0v9Lkme

— Leyton Mokgerepi 🇿🇦 (@Leyton Mokgerepi 🇿🇦) 1505848655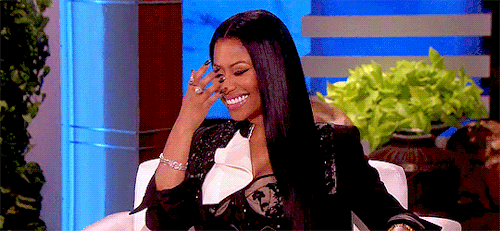 No.