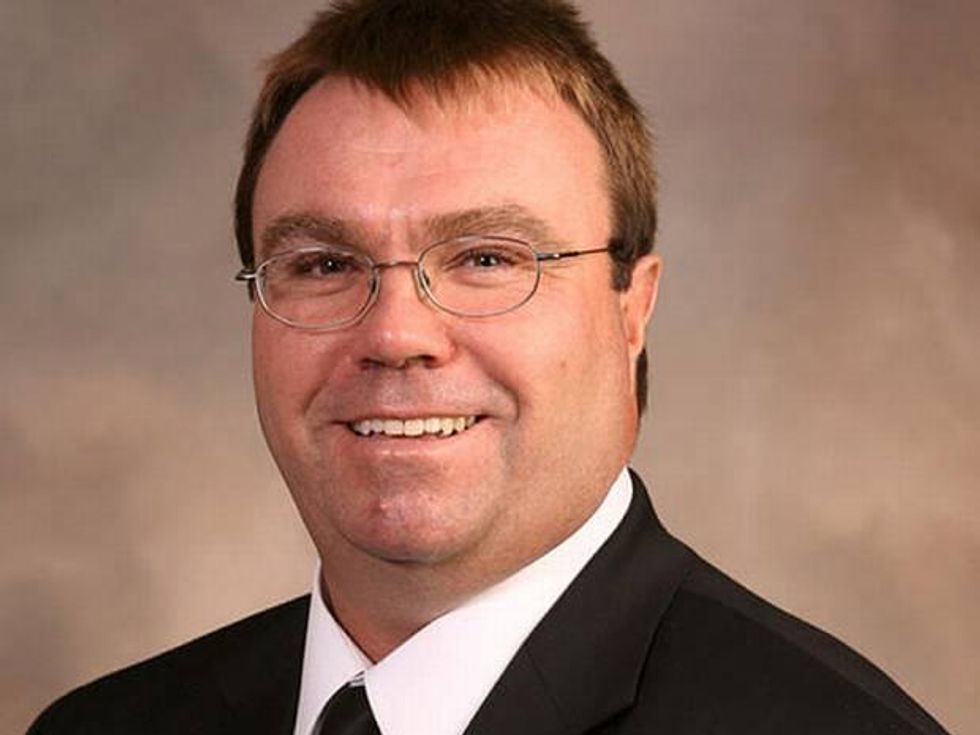 A North Dakota politician has admitted sending an explicit picture of himself to another man using the gay dating app Grindr.
Randy Boehning, a Republican who has served as part of the state assembly for 12 years, sent the image along with several messages to Dustin Smith, 21, in March. He said he was relieved to come out, saying he felt like a "1,000lb gorilla has been lifted".
Mr Boehning, from Fargo, North Dakota, has claimed that the image was leaked in retaliation to his vote against the Senate bill which would have added sexual orientation to the state's anti-discrimination law. Mr Boehning has voted against the bill twice since 2009 after a fellow representative allegedly threatened to reveal his sexuality if he did not continue to do so.
Mr Smith, the recipient of the image, said that he leaked the photo after recognising Mr Boehning's face when the names of politicians who voted against North Dakota's gay rights battle were revealed. "I just felt like this story had to get out," he said.