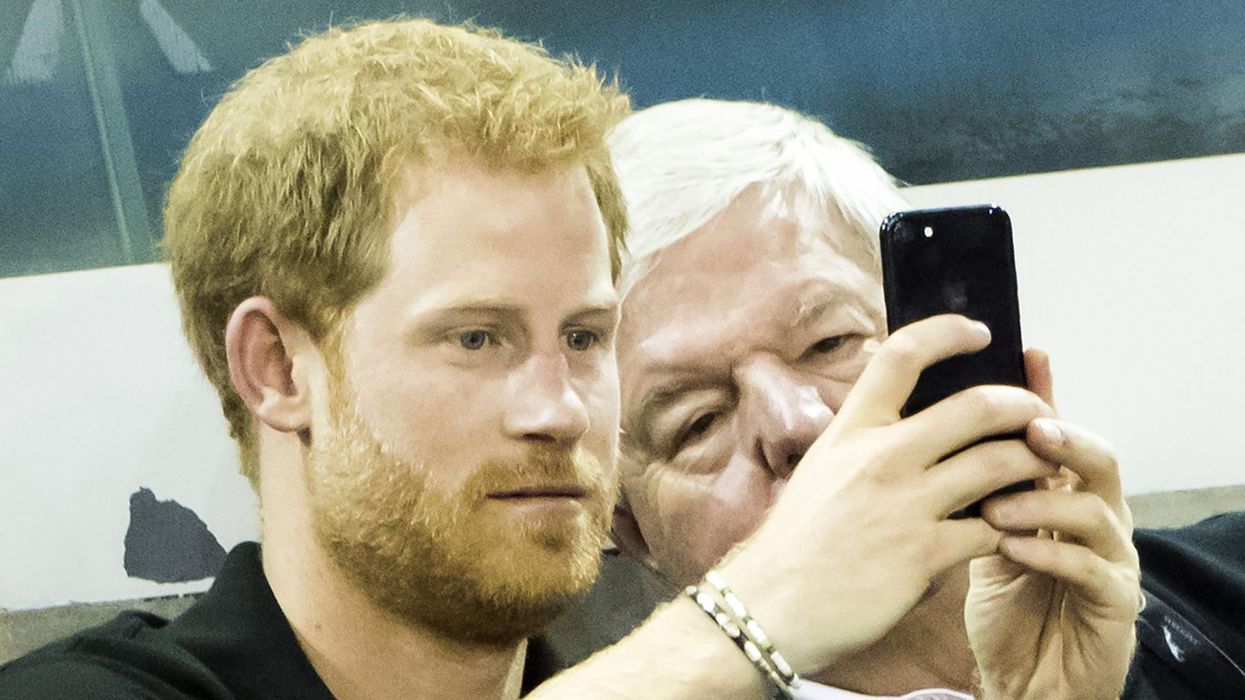 PA Wire/PA Images
Prince Harry has had quite a week at the Invictus Games.
Firstly he had his popcorn stolen by a little girl, now he has been caught contradicting himself.
A few day ago he made a surprise appearance at the WE Day, a children's charity event held in Toronto.
Speaking to thousands of students Harry made an impassioned plea for young people to put down their phones and help their communities.
Prince Harry made a surprise visit to Toronto #WEDay this morning! https://t.co/voy15oZbXg

— The Duke and Duchess of Cambridge (@The Duke and Duchess of Cambridge) 1506619311
During his speech the 33-year-old said:
In today's world too many people feel cynical and apathetic.

I get that the challenges we face sometimes seem complex and even scary, especially when we don't know who to turn to for answers.

I know that while this generation of young people wants to make our world a better place, you often struggle to get your voices heard.
He continued:
The thousands of you gathered here are proof that today's generation of young people is the most connected, most energised, and most confident the planet has ever known.

You know that differences of opinion, of circumstance, of race and religion - are to be respected and celebrated.

You know that in a clickbait culture, we cannot waste time sharing and drawing attention to things that make us angry, or that we know to be false.

You all know that it's great to 'like' things on social media, but that it's more important to look up from our phones, to get out into our communities, and to take real action; to stand up for what you believe in.
His rallying cry against our over reliance on social media was a bold step to take in this media driven age.
However, he didn't really take his own words to heart after he was caught using his phone during the wheelchair rugby final between the UK and Denmark - which the Danes won 23-18.
Picture: AFP/Getty Images
Picture: PA Wire/PA Images
Harry was seen happily snapping away during the match.
HT Daily Mail, ABC