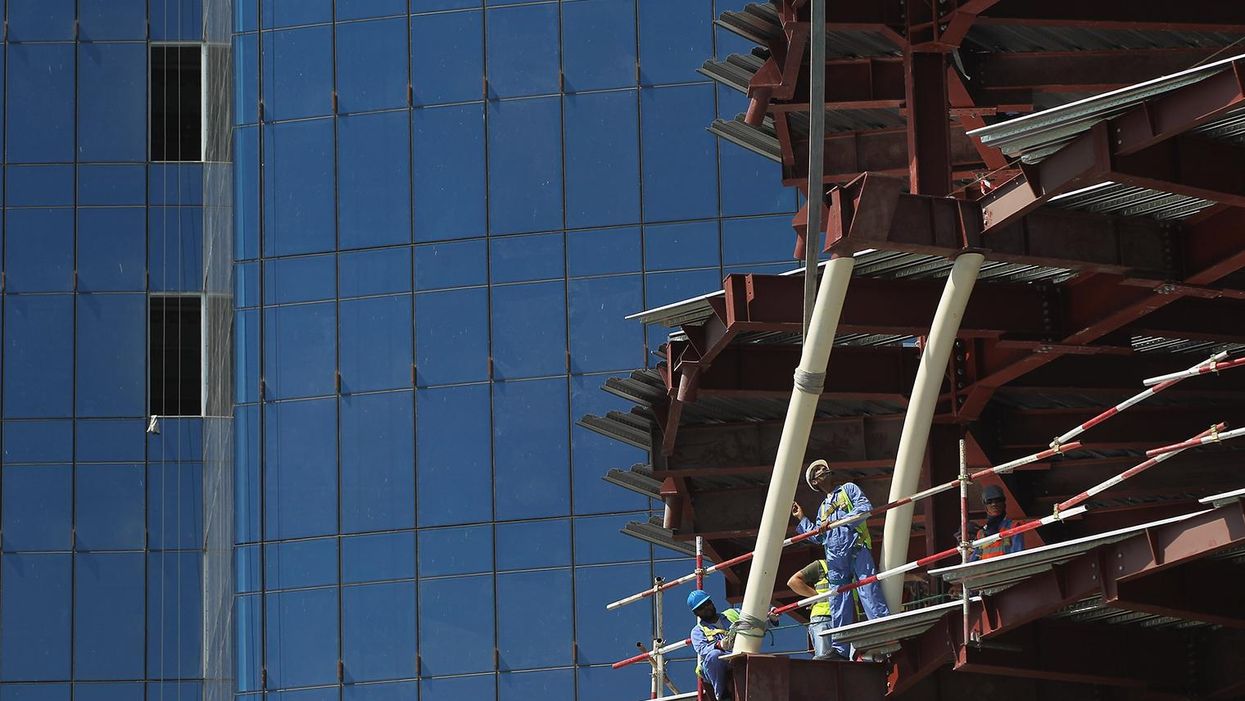 Qatar has released a detailed statement in response to reports that 4,000 workers are likely to lose their lives while working on sites for the 2022 World Cup, where they claim there has been "not a single" death.
"An article in the Washington Post claimed that 4,000 workers are likely to die while working on World Cup sites and that some 1,200 had already lost their lives," the statement said. "This is completely untrue. In fact, after almost five million work-hours on World Cup construction sites, not a single worker's life has been lost. Not one."
As for the estimated 1,200 migrant construction workers who have already died in Qatar? The government claim this can be explained by epidemiology, saying "it is wrong to distort statistics to suggest that all deaths in such a large population are the result of workplace conditions":
A calculation which assumes that the death of every migrant worker in Qatar is work related. Qatar has more than a million migrant workers. The Global Burden of Disease study, published in the Lancet in 2012, states that more than 400 deaths might be expected annually from cardiovascular disease alone among Qatar's migrant population, even had they remained in their home countries.
Speaking to i100.co.uk, Nicholas McGeehan from Human Rights Watch (HRW) said that while there is no reason to doubt that no one has died on World Cup sites, this is likely because "health and safety on [World Cup] sites is of a much higher standard than in the rest of Qatar's construction sector".
He added HRW were concerned "about the well-being of all workers in Qatar, not just those on 2022 projects", adding Qatar had a construction sector that was not properly regulated and called for an investigation.
Living and working conditions in Qatar leave workers highly vulnerable to fatal heat stroke. Physically-exerting work over long periods of time in very high temperatures. To mitigate the risk, workers need breaks, shade, hydration, and - crucially - adequate sleep in cooled and ventilated accommodation. Qatar currently has a construction sector that is not adequately regulated and much of its housing stock for foreign workers is substandard.
Speaking to i100.co.uk, Amnesty International's Gulf Migrant Rights Researcher Mustafa Qadri said while the Washington Post's estimate of 4,000 deaths may have been inaccurate Qatar's response was "not good enough".
As the wealthiest nation in the world it's simply not good enough to say migrant workers are expected to die simply because many arrive in poor health or because construction sites are dangerous places.

Given that so much of Qatar's construction boom is World Cup-led and many of these projects, like roads, parks and hotels, will be critical to Qatar's delivery of the tournament, worker deaths should not be limited only to fatalities on, for example, stadium construction sites. There is no question that too many migrant workers have died in Qatar, regardless of the cause.
A separate investigation by international law firm DLA Piper showed that 964 construction workers from Bangladesh, India and Nepal had died in Qatar between 2012 and 2013.
If Qatar heeded calls from human rights groups to investigate those deaths it would be clear whether they could be explained as "expected". Until they do so it is impossible to know the true picture, or to realistically expect such strong denials from the Qatari government to be treated seriously.