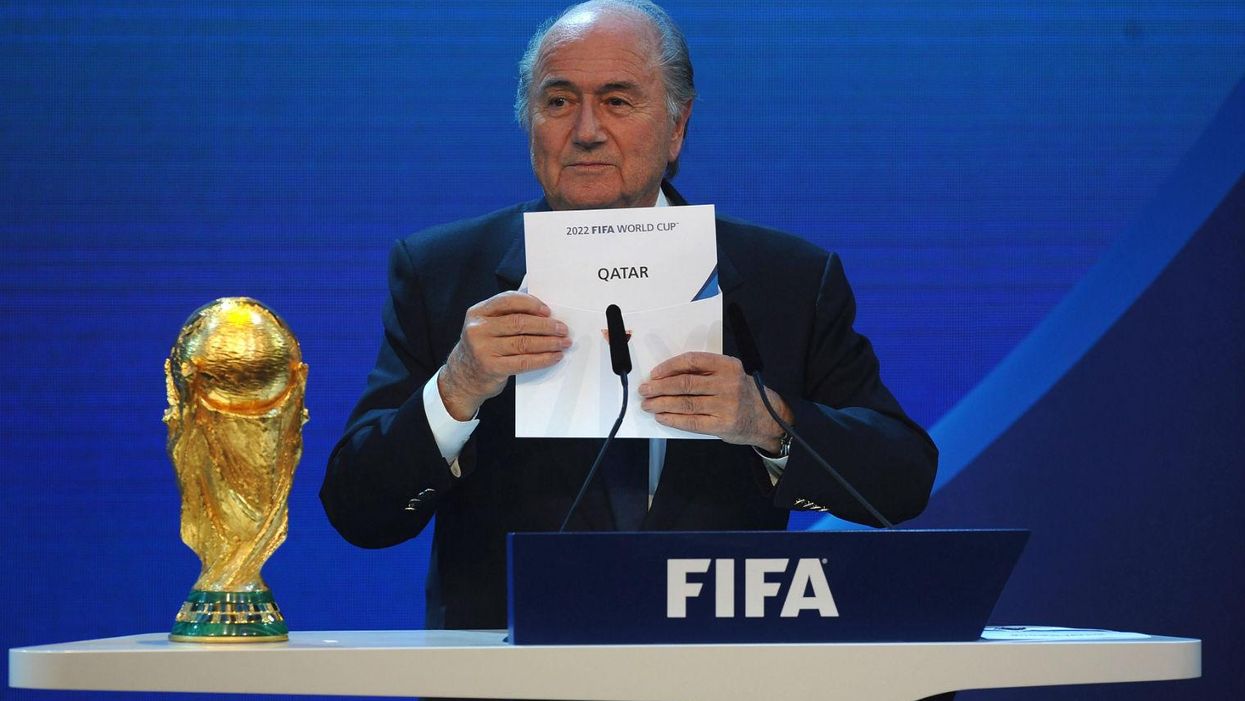 As infuriating as the alleged "rampant, systemic and deep-rooted" corruption at Fifa is, it probably comes as no great surprise to football fans around the world.
US attorney general has said the scandal has "profoundly harmed a multitude of victims, from the youth leagues and developing countries that should benefit from the revenue generated by the commercial rights these organisations hold, to the fans at home and throughout the world".
But if allegations made in a separate Swiss investigation are found to be true there could be far more serious consequences. That probe has seen proceedings opened against "persons unknown" on suspicion of criminal mismanagement and of money laundering in connection with the allocation of the 2018 and 2022 World Cups.
The 2022 Qatar World Cup in particular, which never has and never will make any sense in footballing terms, has already led to widespread human disaster.
As the Washington Post points out, the human rights record of the small Gulf state, where many labourers are held against their will, working long hours in searing heat, is appalling.
An investigation by international law firm DLA Piper showed that 964 construction workers from Bangladesh, India and Nepal had died in the country in 2012 and 2013.
A separate report by the International Trade Union Commission estimated that 4,000 workers could have died before the tournament kicks off in seven years' time.
If it is found that the greed and duplicity of Fifa officials has led to the awarding of the World Cup to Qatar, then surely that is the most unforgivable thing they've done.
This chart, inspired by a similar one from London Loves Business, shows estimated construction deaths so far from other recent major sporting events around the world.