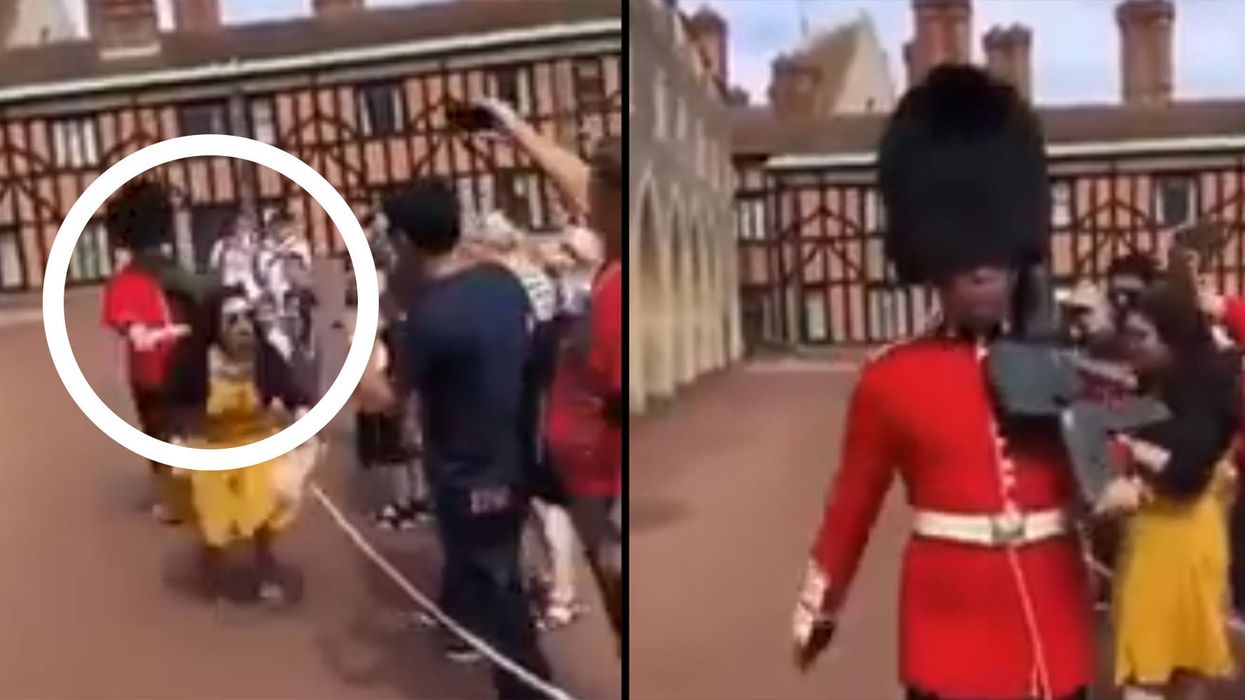 Twitter / @JoccoJohnson
It's usually not a good idea to climb over a rope barrier, especially if it's one the Queen herself doesn't want you to cross.
Honestly, a photo closer to the Queen's guardsman is not worth it: they'll just push you out the way, as this footage shows.
The clip above shows a woman appearing to have her photo taken with the soldier in the background at Windsor Castle.
But she was shoved from behind by a soldier, who was wearing a traditional red coat and black bearskin hat, after the woman blocked his path.
Thankfully, she managed to stay on her feet.
It is unclear when the footage was filmed.
The Ministry of Defence told The Sun:
The Household Division is proud to guard Her Majesty and honoured that people come from around the world to watch our ceremonial spectacle.

The ropes are there to protect both the public and our soldiers; please stay behind them.
This is not the first time a Queen's Guard has rebuked an annoying tourist.
A Guardsman was filmed shouting "stay away" at a tourist who got too close to the gates outside Windsor Castle last year.