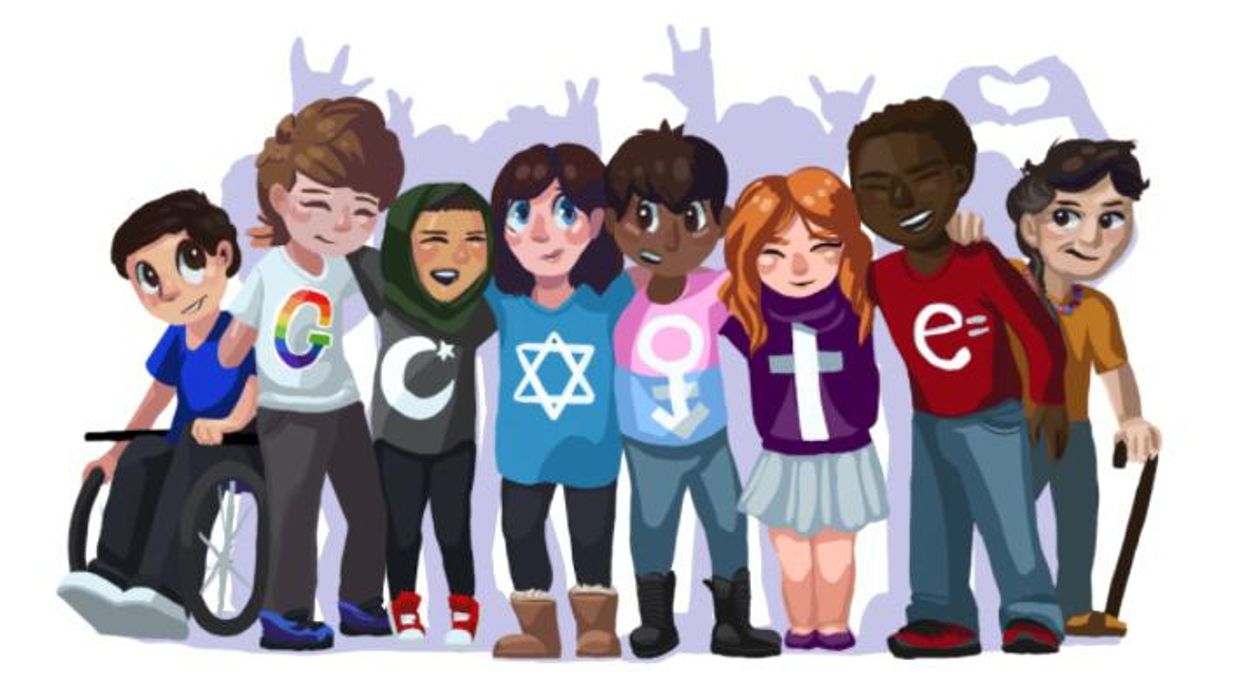 Google / Sarah Harrison
​Today's Google Doodle depicts a peaceful "image for the future" and a loving world where a group of children are hugging.
Congrats to our national #Doodle4Google winner: Sarah Harrison! 👏👏👏 Learn about the "Peaceful Future" she hopes for… https://t.co/SxG6sV21dg

— Google Doodles (@Google Doodles) 1490980240
It was designed by 15-year-old Sarah Harrison from Connecticut, and made today's homepage after she won the Doodle 4 Google contest.
It's largely been met with praise, but unfortunately, not everyone is quite so happy.
There's, bizarrely, lots of people on the Internet comfortable complaining about a school girl's drawing.