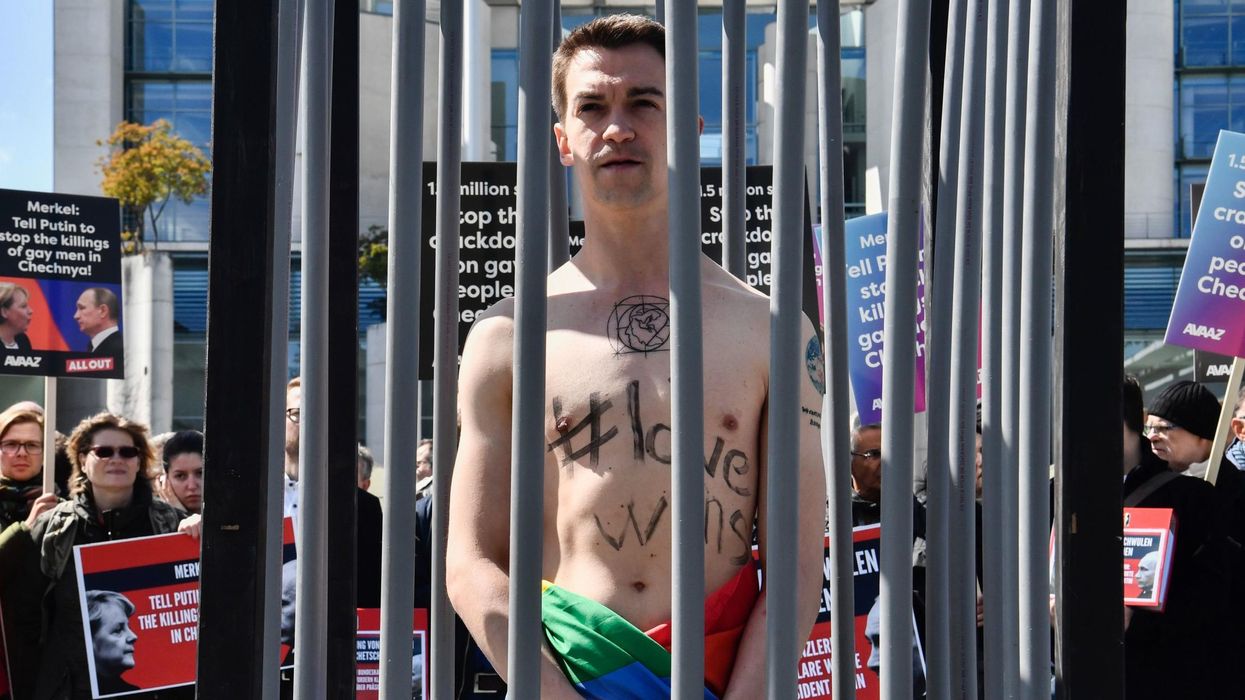 GETTY
A new Russian website is encouraging users to "report" and target LGBT+ people.
The website, which is known as 'Saw' in English, proclaims that the campaign represents "Chechnya's Comeback", referencing reports of a systemic campaign of torture targeted towards gay and bisexual men in the Russian province.
According to the Russian LGBT Network, this campaign of hate involves beatings, forced starvation, torture and murder.
Following the launch of the website last week, which is called "Saw", Gay Star Newsreport that three men have been violently assaulted.
The men contacted the Russia LGBT Network to report the incidents, but there are said to be others who do not want to speak out.
Mikhail Tumasov, chairperson of the Russia LGBT Network, said:
This is terrifying, I've never seen anything like this.

The killing and torturing of gay people, they call it a game.
But Tumasov believes that the website is part of a trend of anti-LGBT+ sentiment in Russia.
Russia's LGBT+ community does not have legal protections from discrimination and violence. In 2013, president Putin signed the "gay propaganda law", which prohibits LGBT+ people from organising or demonstrating publicly.
The European Court of Human Rights said the law was "discriminatory, reinforced stigma and prejudice and encouraged homophobia".
The Saw site encourages users to upload photos of people they think are gay alongside personal information, with the intention to make a database of gay people to then target and attack.
Anyone who wants to remove their name from the database will have to pay to do so.
TB: Gay Star News