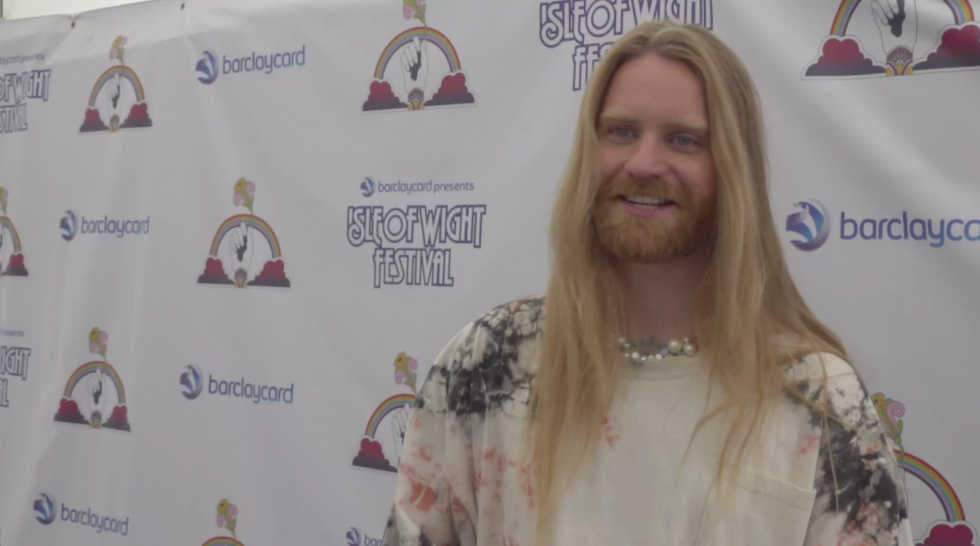 Sarah Ping/PA
Eurovision runner-up Sam Ryder said he is "stoked" to perform at the Isle of Wight Festival this year, and told fans to "send good energy" for his upcoming new work and music.
Ryder, 33, also spoke about the Eurovision Song Contest, which was hosted in Liverpool in May, and said Mae Muller, who represented the UK this year, "smashed" her performance.
"Every single one of those people doing the same thing [as Mae Muller], they're stepping on to a stage for three minutes in front of 200 million people and it takes an incredible amount of guts, frankly, to do that," Ryder told the PA news agency.
"I would say, is just to send as much respect and kindness and empathy to every single person that goes to do that and experiences that bonkersness."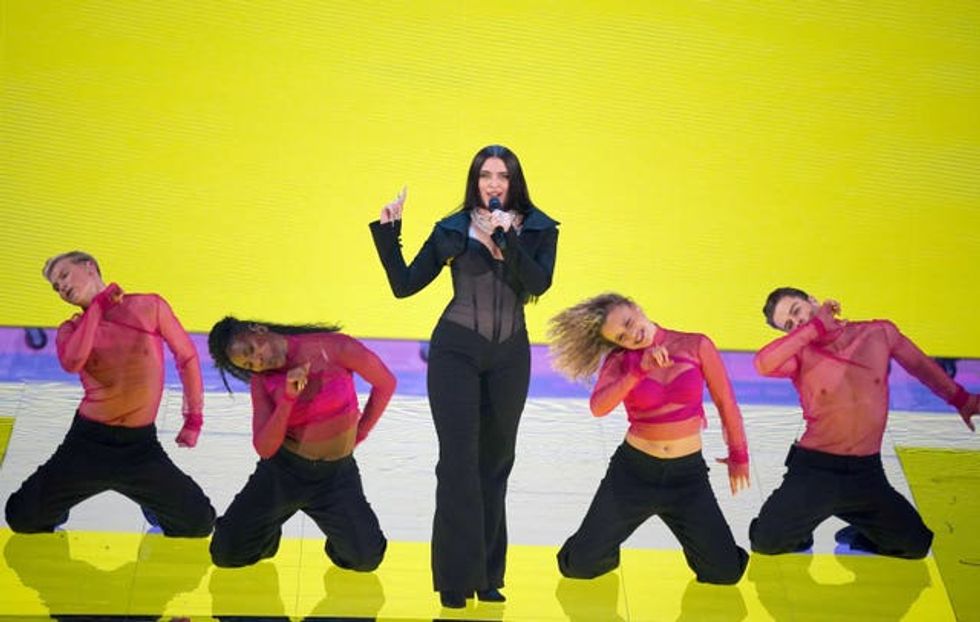 Mae Muller represented the UK at Eurovision (Peter Byrne/PA Wire)PA Wire/PA Images - Peter Byrne
Muller came second to last, following Ryder's second place last year, though he said music should not be scored in numbers but rather enjoyed by viewers.
"It's music, you can't score music in a metric, but what you can do is have a lot of admiration for people who put themselves in the arena," the Space Man singer said.
"I can't comment on why the scores land the way they do because I think there's a multitude of factors.
"But what I can say is that it depends on us, frankly, as viewers and fans and human beings, to treat people that go and do something like that with respect."
He also said he was grateful to the people behind the scenes who "live and breathe Eurovision".
He said: "It was really cool because we arrived the week of Eurovision seeing all our pals that were part of the delegation last year are now in new job roles and running the show.
"It's amazing for them because I think it's important for people watching at home to know that those guys live and breathe Eurovision.
"They've been doing it throughout the years, regardless of the results, the losses, the wins, the highs, the lows, they've been there and been consistent. It's lovely for them to have that moment."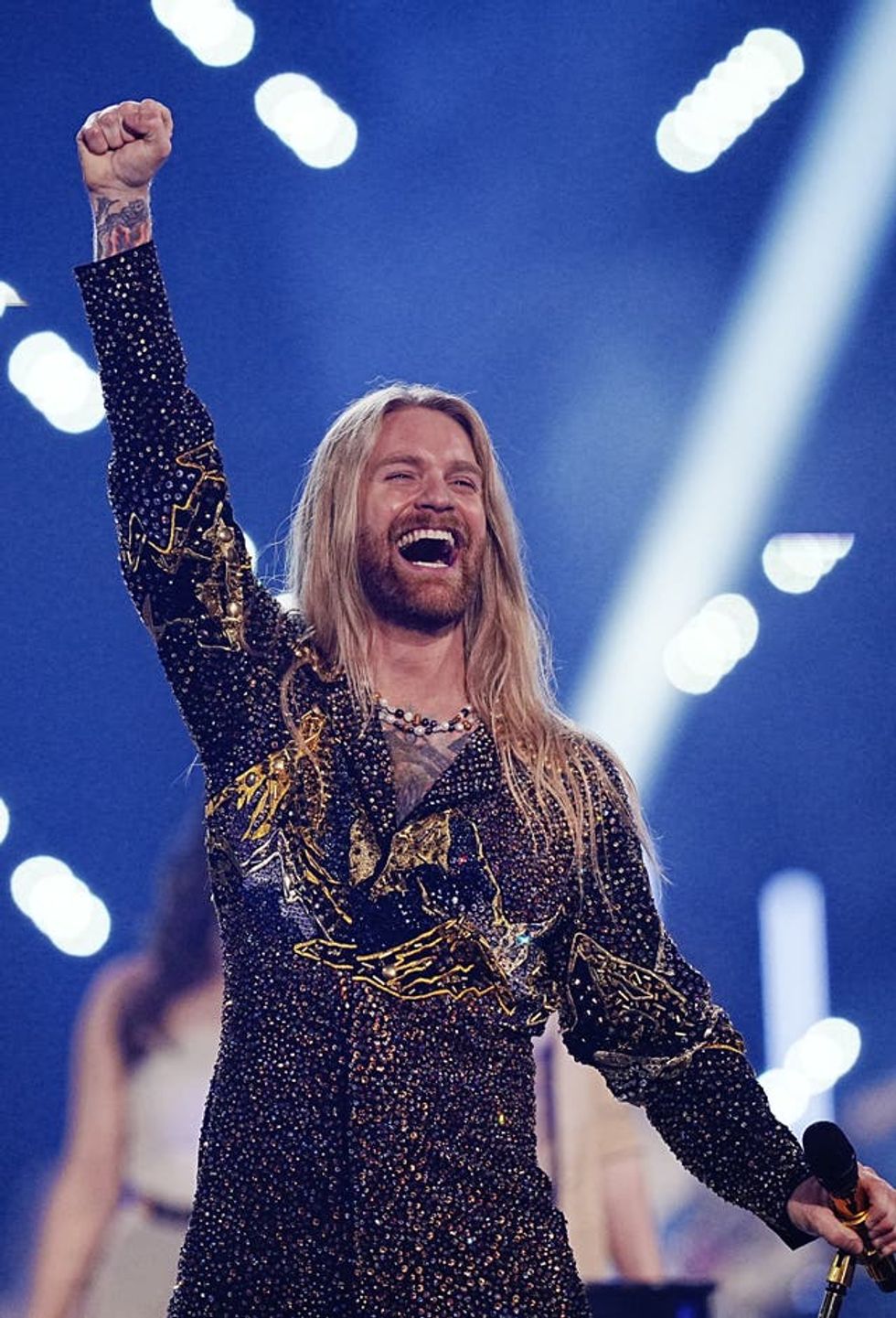 Sam Ryder said he hopes Ukraine will 'prosper and thrive' (Aaron Chown/PA)PA Wire/PA Images - Aaron Chown
While the UK hosted the song contest on behalf of Eurovision 2022 winners Ukraine, due to the ongoing conflict, Ryder said he hoped there was a chance for the country to "rebuild, prosper and thrive".
"You have to be hopeful because, more than Eurovision alone, there is scope for the country to rebuild and prosper and thrive, which is critically important. It's something that we all wish and that we all hope for," he said.
Following the success of Eurovision, and after amassing more than 14 million followers on TikTok, where his covers of hit songs went viral in 2020, most recently Ryder wrote Fought And Lost which featured in Apple TV+ hit show Ted Lasso, and said being part of it was "a dream".
"We've just come back from LA and we were out there because the song we wrote called Fought And Lost was in Ted Lasso's penultimate episode," he said.
"It's one of my favourite TV shows. I never imagined I'd be in this position, it's been a dream for so many years to be a part of that synergy of music, and TV and film coming together, particularly a film that you love and it's doing incredibly well out there.
Keep your fingers crossed and keep sending us good energy because there's some surprises coming

Sam Ryder
He said he has "a ton of stuff" in the works, but is focusing on the journey and is grateful for how far he has come.
"All of last year there was no set goal, it was just about gratitude, being in the moment, and understanding that these things that were coming into our life, myself and the team, are blessings," he said.
"We can't guarantee that those [blessings] will continue, but what you can guarantee yourself is understanding of being part of it when they're happening to you and being thankful for the opportunity,
"So, what happens next who knows? But what I can say is we will approach it with the same grace and gratitude that we felt with everything else."
He told fans "just keep your fingers crossed and keep sending us good energy because there's some surprises coming – all blessings and things to be thankful for".