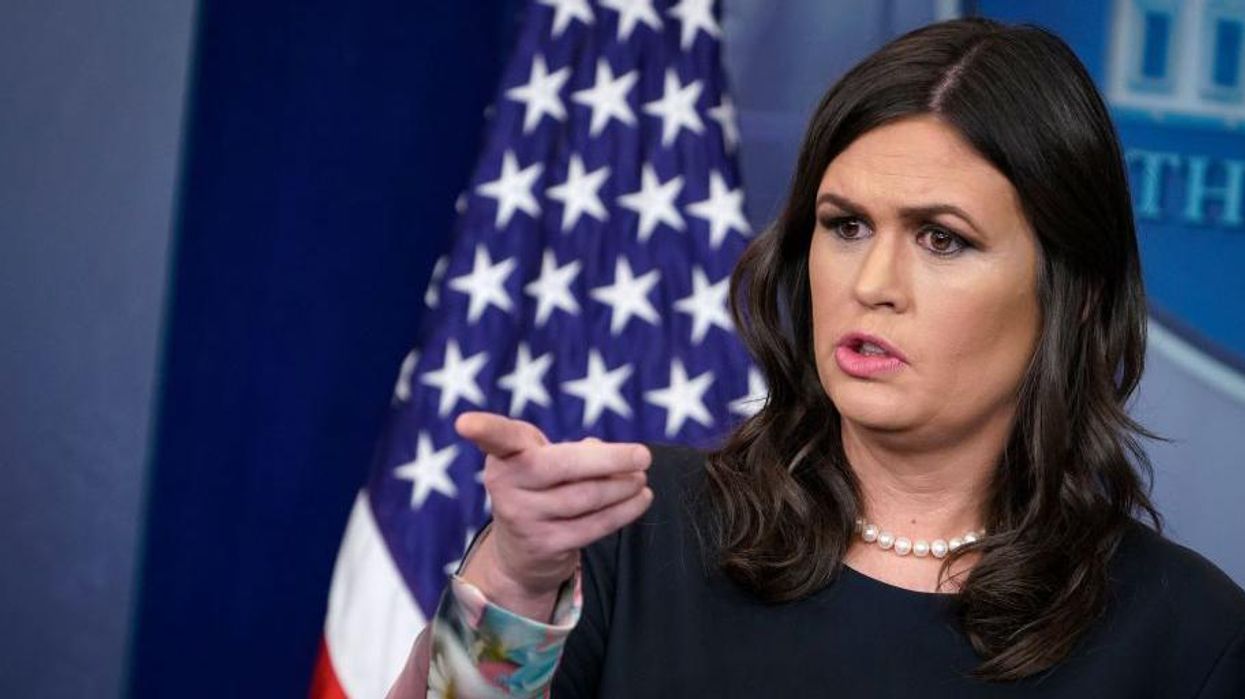 AFP/Getty Images
Donald Trump's press secretary, Sarah Huckabee Sanders, has come up with a very unusual way of defining sexual assault allegations.
This week, Democratic Senator Al Franken faced accusations of sexual assault after Los Angeles TV and host Leeann Tweeden claimed he groped and forcibly kissed her when on a tour of Iraq in 2006.
Tweeden also shared a image of Franken appearing to touch her breasts while she was asleep.
Franken has since apologised but is now due to be investigated by the Senate Ethics Committee.
Upon hearing these allegations against a Democrat, Donald Trump decided to tweet out his own reaction, condemning Franken's actions.
Mr Trump has been accused of sexual assault in the past by multiple women.
We probably don't need to remind you that during the 2016 Presidential Election, tapes of Trump discussing grabbing women by the "pu**y" were leaked during the campaign.
Since then, the Trump administration and The White House have denied all accusations against the President, and labelled them as lies.
In the wake of the Franken scandal, White House Press Secretary Sarah Huckabee Sanders was asked whether the same questions should be asked of Trump.
Her response is genuinely astonishing.
We're not sure what her understanding of the word "distinction" is but the Internet had a field day with this quote.