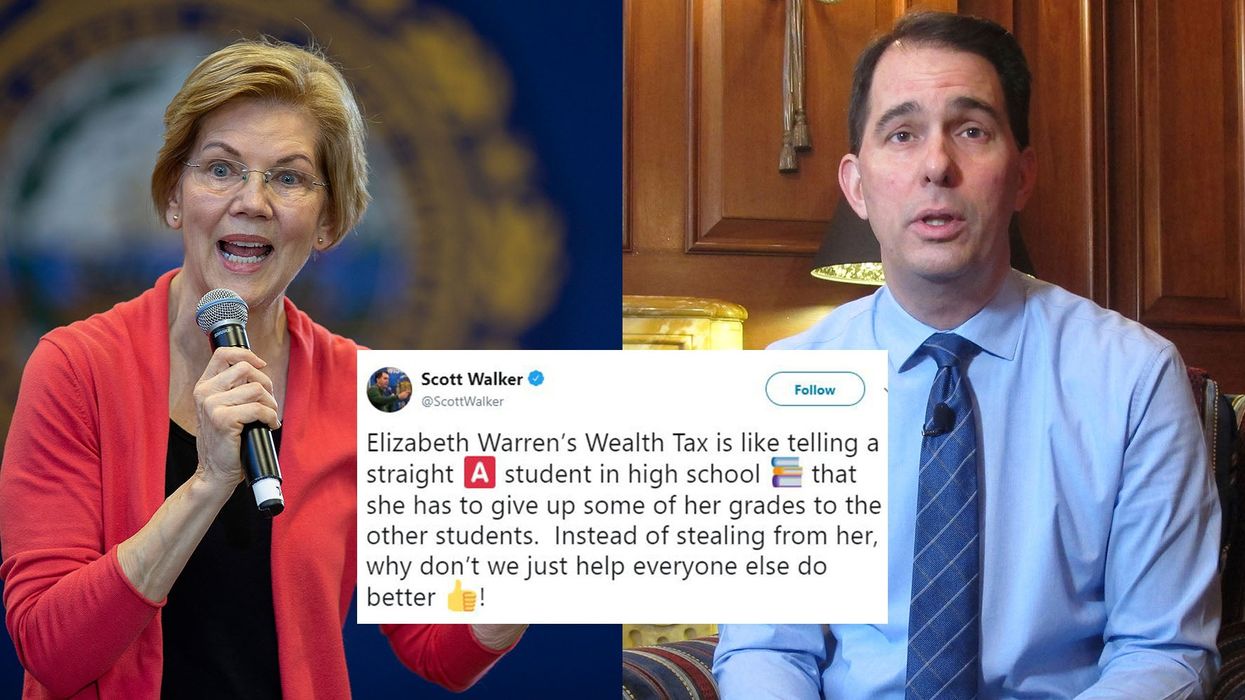 EPA/ AP/ Twitter
A recently ousted Republican governor tried to criticise Elizabeth Warren's proposed wealth tax on the super-rich but was schooled by Twitter users instead.
Scott Walker, who served as governor of Wisconsin from 2011- 2019, took to Twitter on Friday to share his analogy comparing taxing the rich to penalising straight-A students.
The tweet was a direct response Elizabeth Warren's proposed 2 per cent ultra-millionaire tax on 75,000 of the wealthiest America households with a net worth of $50m or more.
After unveiling her wealth tax proposal, Warren is expected to officially announce her candidacy for the 2020 Democratic presidential nomination on Saturday.
Despite Warren's background as a Harvard professor on bankruptcy law, Walker tried to question the logic behind her ultra-millionaire tax.
People on Twitter were quick to point out the flaws in Walker's school-themed critique of Warren's wealth tax.
Others didn't hold back from bringing up Walker's far from perfect grades.
And many brought up how he'd championed $4bn in tax breaks to a corporation that is now reconsidering their plans to open a factory.
Others even came up with some helpful advice for Walker.
Nice try Walker.
HT Huffpost