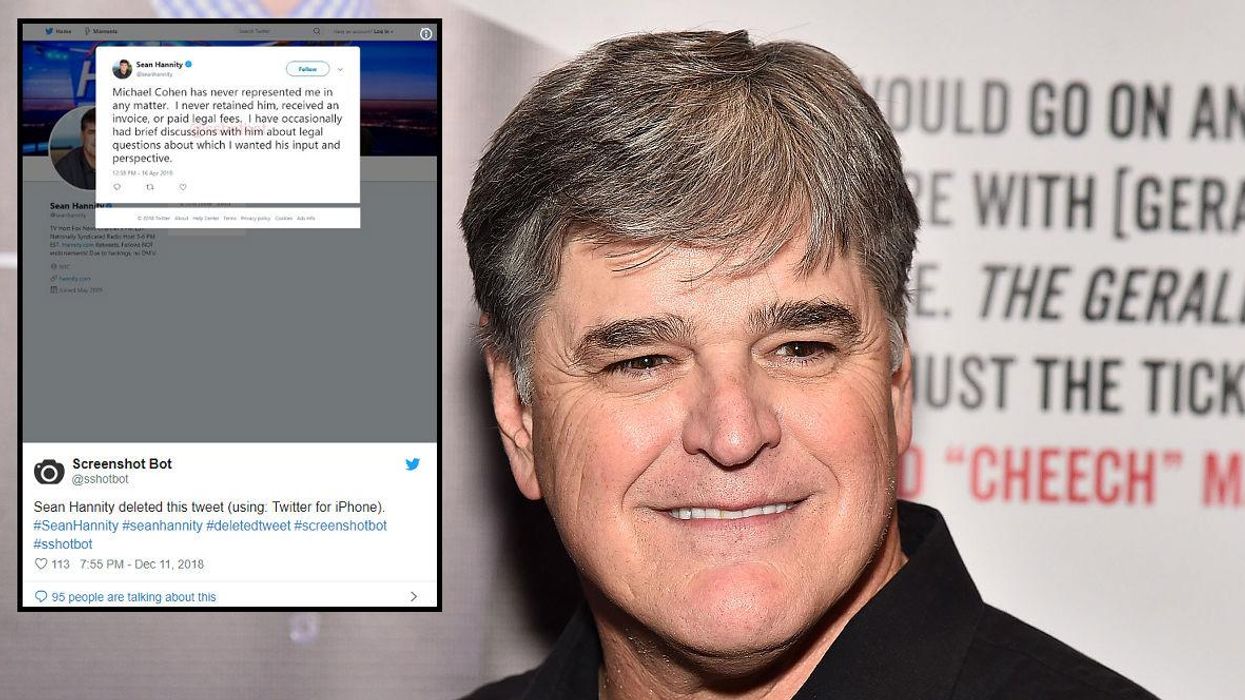 Theo Wargo/Getty Images and Twitter
Fox News host Sean Hannity has been quietly deleting tweets he previously wrote about disgraced former lawyer Michael Cohen.
The lawyer who once represented Donald Trump as his personal attorney has pled guilty to a number of charges around fraud, campaign finance violations and lying to Congress.
Earlier this year it also came to light that the Fox News personality was once Cohen's client.
With Cohen having now been sentenced to three years in prison, Hannity appears to have deleted more than 270 tweets, including a number of them concerning Cohen.
The deleted tweets were picked up by the automated Twitter bot, Screenshot Bot, which collects and archives tweets as they are deleted.
Of the 281 tweets deleted, 268 of them were between 29 March and 23 April.
It was around this time it was revealed that one of Michael Cohen's 'secret clients' was Hannity himself.
Some of Hannity's tweets read:
Michael Cohen has never represented me in any matter. I never retained him, received an invoice, or paid legal fees. I have occasionally had brief discussions with him about legal questions about which his input and perspective.
And
In response to some wild speculation, let me make clear that I did not ask Michael Cohen to bring this proceeding on my behalf, I have no personal interest in this proceeding, and, in fact, asked that my de minimis discussions with Michael Cohen.
indy100 has contacted Sean Hannity for comment.