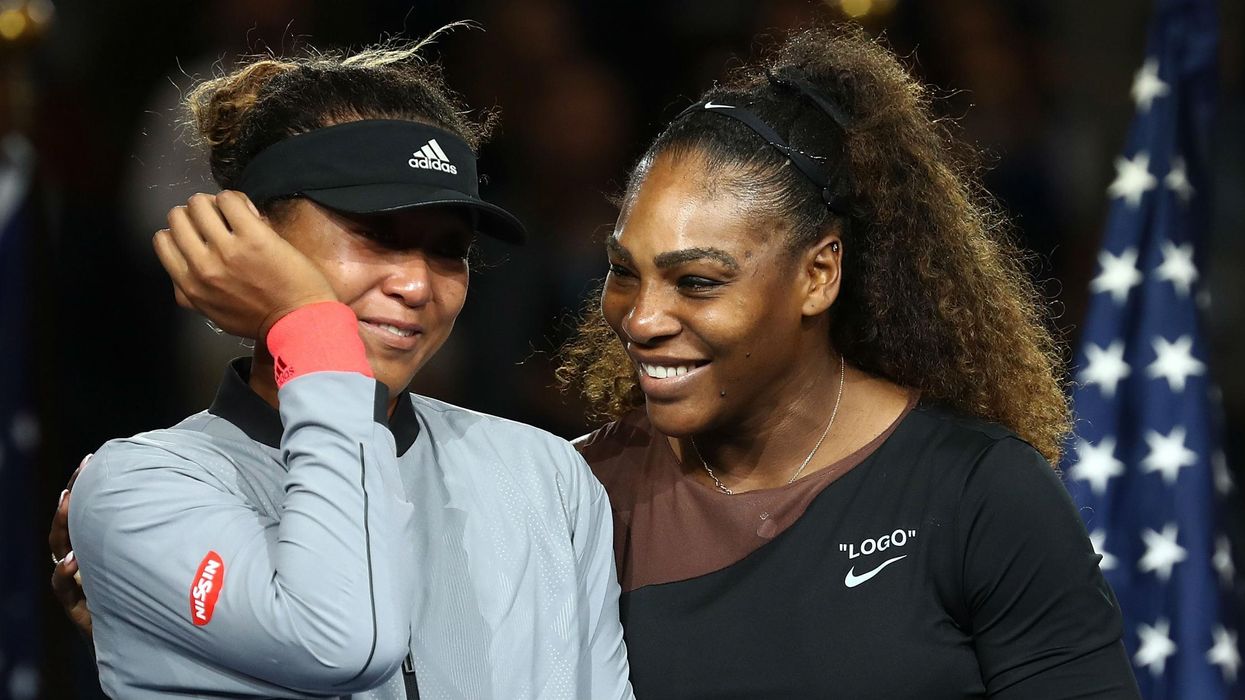 Unless you've been living under a rock you'll have likely seen cartoonist Mark Knight's drawing of Serena Williams.
Published in The Herald Sun, the drawing depicts a key moment in Williams' recent US Open final match against Naomi Osaka, who was eventually victorious.
Throughout the match Williams was given several violations by umpire Carlos Ramos; she was also accused of cheating, to which she responded that she would rather lose than cheat. Her coach later admitted that he had been coaching, but that it wasn't uncommon and that he had never been given a coaching violation.
Williams later broke into tears, calling Ramos a 'thief'; these words have since earned her a £13,000 fine and sparked a huge online debate around misogyny.
In a post-match press conference, the 23-time grand slam winner said that she was fighting for women's rights.
The caricature in question has fuelled this debate around racism and misogyny.
In the image Williams is depicted as notably larger than opponent Osaka (who, as many have pointed out, is drawn as white and blonde despite being Haitian-Japanese – as well as the first Japanese women to ever win the prize.) Williams is also portrayed as a baby with an exaggeratedly large nose and lips, characteristics which some have implied as racist.
Reaction has been starkly divided: The Herald Sun used the backlash to lead into a conversation about political correctness, whereas others have lambasted the cartoonist for what they deemed to be obvious discrimination. He has since deactivated his Twitter account, reportedly due to death threats.
Speaking this morning on BBC News, actor Kelechi Okafor explained:
The caricature in itself plays on racist tropes that we've seen throughout history, throughout the Jim Crow era; the caricatures that have been drawn of black people are almost beastly, and this is exactly what is being seen here.

The artist said that he didn't have that in mind, that he [wasn't] racist.

I think that what people fail to understand about racism, as well as sexism, is that a lot of your views are inherent and subconscious. You just present them as you feel is humorous, but actually it's playing on negative stereotypes.
She then went on to highlight that a series of white men have shown similar reactions but haven't necessarily been portrayed in similar ways.
Online reaction has been largely divided, with some – including Knight – arguing that the cartoon had "nothing to do with race or gender".
But a series of other commentators, including author J.K. Rowling and comedian Kathy Griffin, have disagreed, essentially agreeing with Okafor's argument: