Eliza Hatch
Eliza Hatch is on a mission to spread the word about what people need to understand about sexual harassment.
She's created Cheer Up Luv, a project enabling women to have their voices heard and "take ownership of experiences that were out of their control" - while also turning vulnerability into empowerment.
We spoke to Hatch about her fantastic project.
Picture: Eliza Hatch 
Hatch explained to indy100 that starting the project was drawn from the appalling frequency of sexual harassment women face every day.
I became increasingly shocked at the sheer amount of sexual harassment women experienced. Right at the beginning, I wasn't aware of the scale that it was taking place, but now, it seems as though every woman I speak to has at least three examples they can give me. 

Unfortunately it's just a normal part of day-to-day life for women, and so much so, that sometimes we barely acknowledge that it's a form of abuse, i.e. being told to smile, or being beeped at by a car.
Picture: Eliza Hatch 
She added that women have "really opened up" to her when speaking about their experiences.
The general sense has been relief, because we are finally talking about something that barely gets any attention. There is also understandably a lot of anger and frustration surrounding the issue, but ultimately I try and turn these negative thoughts and experiences into something positive.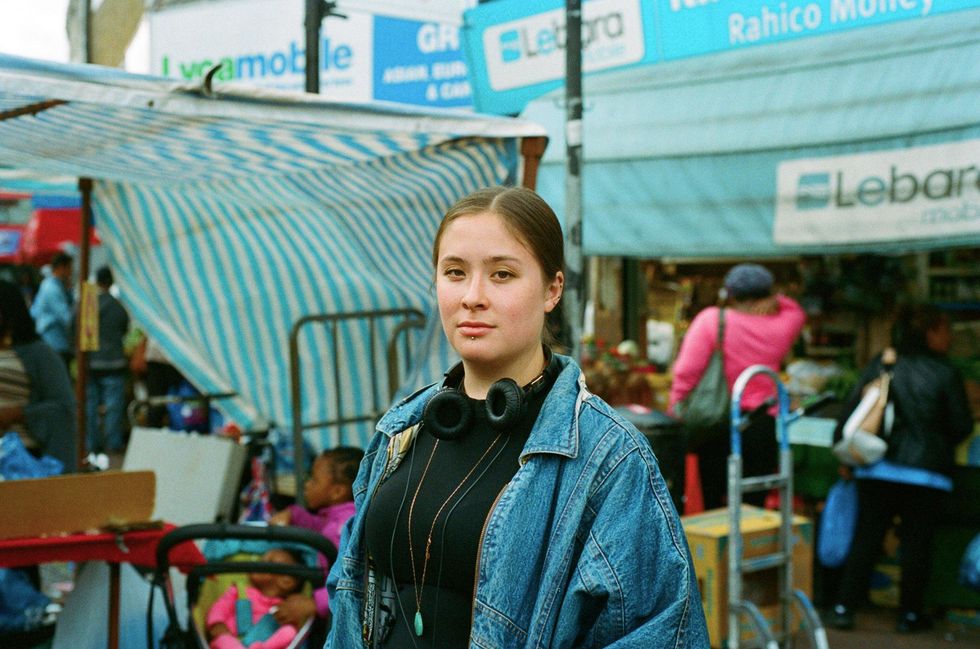 Picture: Eliza Hatch
Hatch also explained that she was made aware of sexual harassment from a young age.
I grew up in a big city and am used to being catcalled and sexually harassed. When I was younger, I was more oblivious to the fact that it was happening to everyone, and didn't care as much. You either just brushed it off and carried on, or mentioned it to a friend, only to find out that they had had similar experiences. It was only until earlier this year, after one particular cat call, and a heated debate with my close friends, that something switched inside me and I decided enough was enough.
Picture: Eliza Hatch 
Finally, Hatch told us exactly why she thinks these unacceptable acts still happen so frequently.
There are two problems; one is that nobody really talks about it, and two is that when it does happen in public, it is generally completely ignored.

It has happened to me many times, and it will continue to happen as long as we keep normalising harassment. We just need to change our attitude to sexual harassment and stand up to it.
You can find out more about Cheer Up Luv right here.
More: A woman complained about sexual harassment. What her colleagues did next was truly awful