While some amateur sports enthusiasts dish out thousands of pounds on expensive equipment to try to create the perfect video, Nicolas Vuignier spent far less.
The Swiss professional freeskier said he has been working on his "Centriphone" video experiment for two years. It involves nothing more than an iPhone, a piece of string and the powers of centrifugal force...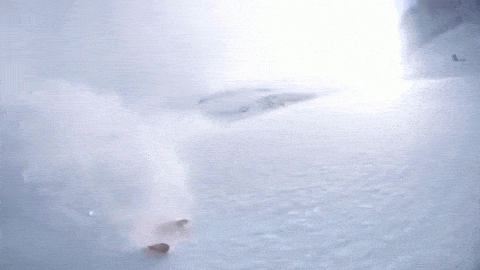 Vuignier, who is based in Crans-Montana, posted a video to his social media channels this week which shows him skiing down the slopes while continuously swinging his phone above his head.
The result offers mesmerising panoramic shots of his descent: