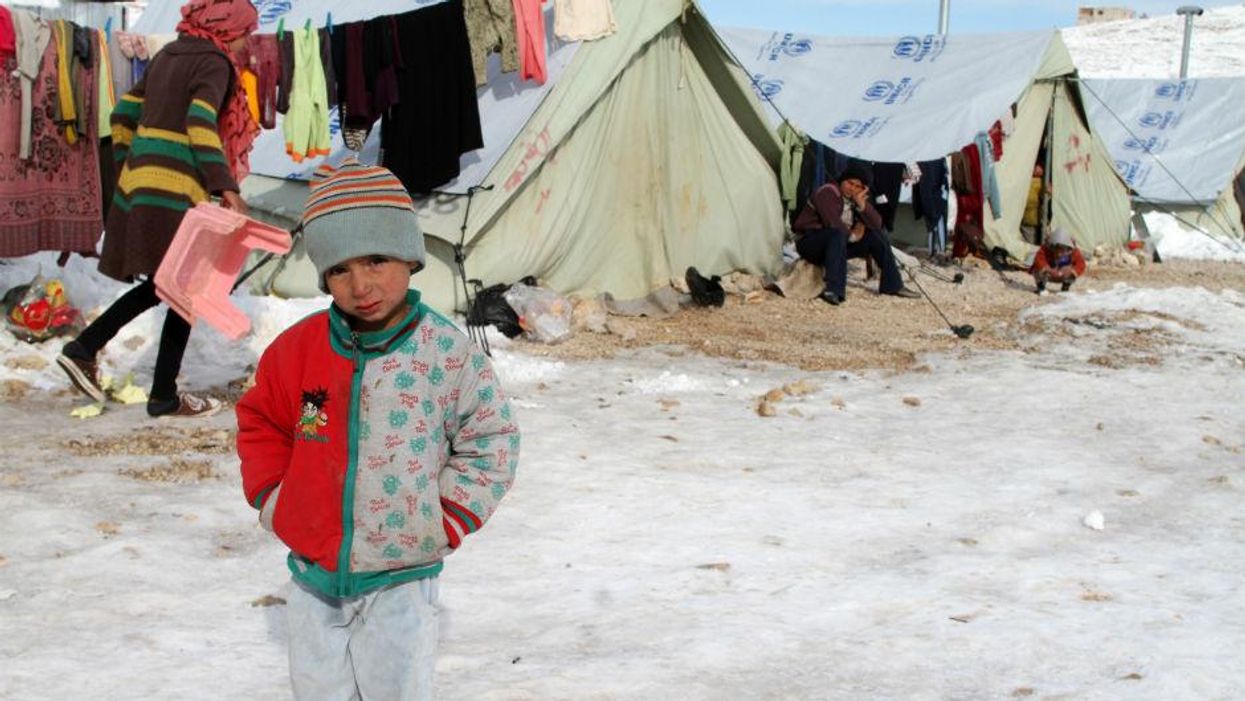 Hashtag campaigns, well-intentioned Facebook status updates, stern blog posts and videos of people dumping cold water over their heads may be much-maligned as the ultimate display of hand-wringing futility and slacktivism, but one social media campaign by the UN looks to have made a tangible difference.
Thanks to a significant cash-injection following the #ADollarALife campaign, the UN's World Food Programme (WFP) has been able to reinstate an initiative that feeds more than 1.7million Syrian refugees.
The WFP had to suspend its food aid system for refugees in Egypt, Iraq, Jordan, Lebanon and Turkey earlier this month because donors had failed to pledge the amount needed to keep the programme going.
It warned at the time that the consequences of this would be "disastrous" for refugees this winter.
According to the Associated Press, however, the agency managed to raise an "unprecedented" amount of cash after soliciting $1 donations from 64 million people in 158 countries around the world in the space of just over a week.
This outpouring of support in such a short time is unprecedented. We're especially grateful to the many individual members of the public who reached into their own pockets to send whatever they could to help Syrian refugees who have lost everything.

They showed that even as little as a dollar can make a difference.
Ertharin Cousin, executive director of WFP
The WFP explained that $30 (£19) is put on each electronic voucher given to a family, allowing them to buy food from local shops - providing vital sustenance ahead of the coming winter.