A cartoonist who posts her work online has found that it has struck a chord with hundreds of people struggling with anxiety.
Marzi, who had her first panic attack when she was 15-years-old, creates witty cartoons that summarise the difficulties of living with anxiety in day to day life.
Writing on Bored Panda, Marzi says:
Over the past year, I've worked to understand myself, learning to recognise which of my attributes to embrace (hooray, introversion!) and which behaviours are symptoms of anxiety.

I illustrate my ideas and experiences in a web comic called Introvert Doodles (note: introversion and anxiety are not synonymous, I just happen to be someone who lives with both). As I've posted my doodles online, I've heard from others dealing with similar challenges, and it's made me realise that I'm not alone!
These are the latest of Marzi's work, which talk about small moments in life that can be a big deal for someone who has anxiety:
1) Sometimes Little Successes Are A Big Deal
2) Man Overboard
3) All The Feelings
4)Three Good Reasons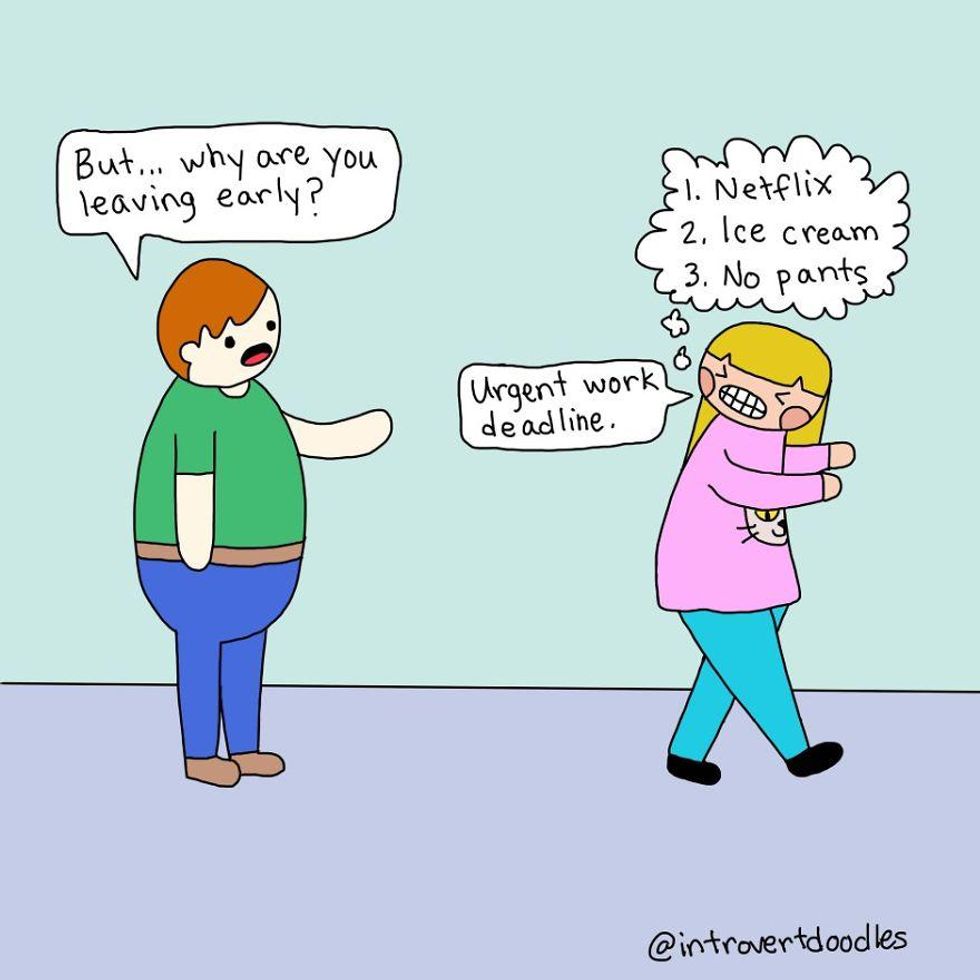 5) You're Gonna Be OK
6) Party On
7) Kittens Are My Kryptonite
8) Don't Give Up
9) Remember That You Are Loveable
10) Still Awake
You can see more of Marzi's work on her website
Her book Introvert Doodles: An Illustrated Look at Introvert Life in an Extrovert World is out now