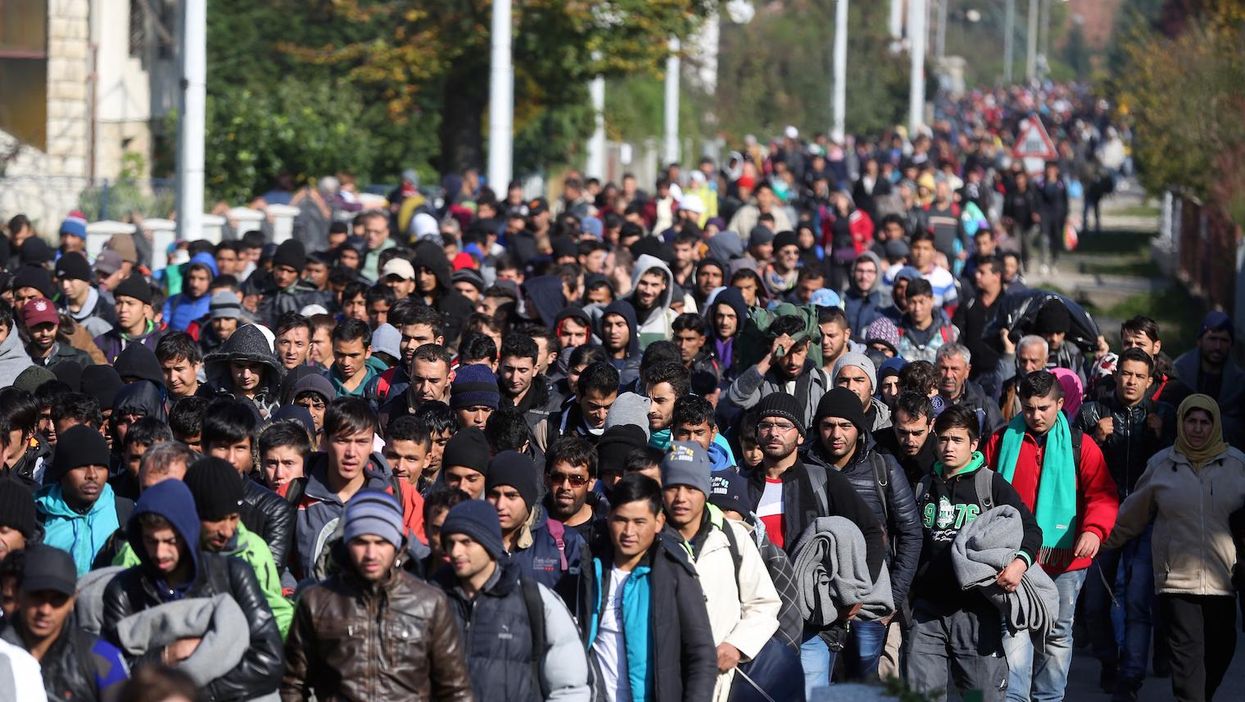 On Thursday, Turkey threatened to "open the doors" to allow thousands of refugees to travel to Europe.
The news was met with derision in some countries in the continent, many of whose resources are already strained with the influx of people over the past year.
Figures from the Organisation for Economic Co-operation and Development (OECD) show Hungary tops the rankings for developed countries in asylum applications per population.
The OECD figures show that the country had the highest amount of applications per person, with 17,500 per million people.
The below chart from Statista shows the top 15 countries, all of which were European:
Sweden ranked second with 14,829 applications per million, while Austria ranked third with 9,189.
The UK ranked 18th with 531 applications per million population, between January and November 2015.