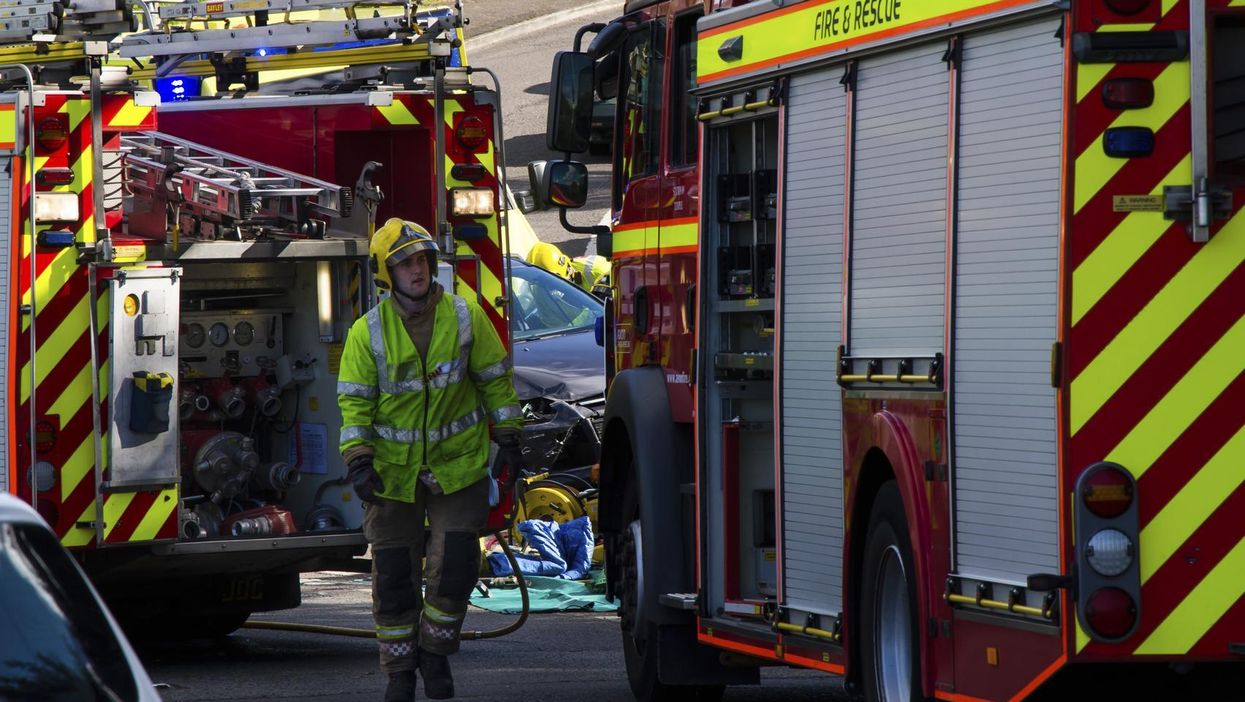 Picture: Ian Redding/istock
According to NHS statistics, 67.1 per cent of men and 57.2 per cent of women are either overweight or obese in the UK.
Specifically, those with a Body Mass Index (BMI) of 40 or above, categorised as 'obese', make up 26 per cent of men and 23.8 per cent of women in Britain.
New data from the BBC indicates that the UK's fire services are doing more bariatric rescues (rescues of severely obese people who require specialist equipment) than in previous years.
Statista created a graph to show a regonal breakdown of the data: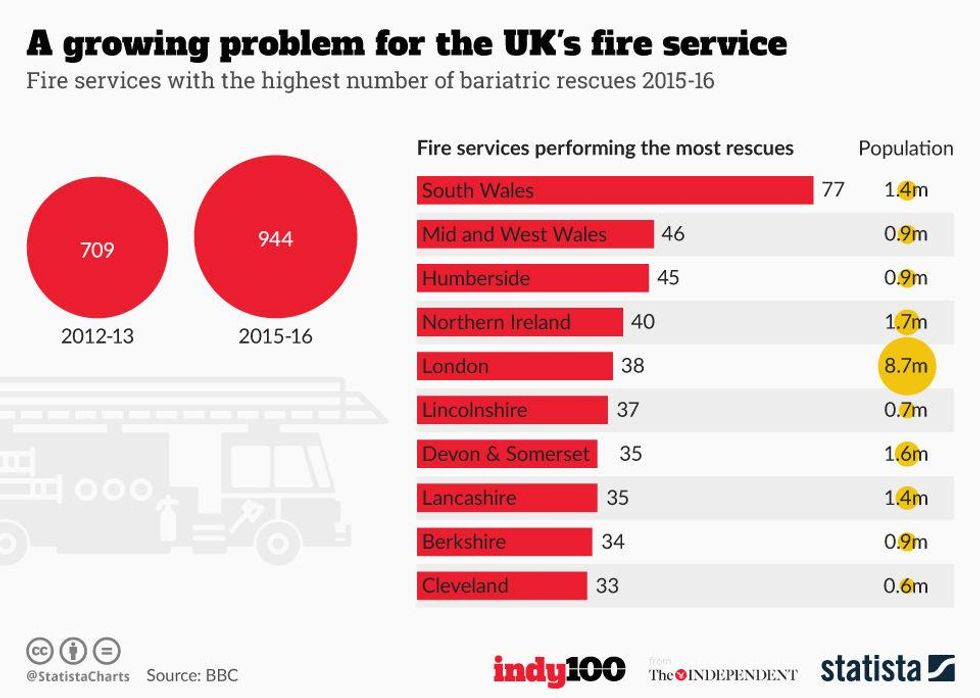 Picture: Statista
Fire services are using their bariatric equipment most often in South Wales, with 77 people so far. London sits in the middle with 38, and Cleveland, while at the bottom of the list, still makes the top 10 with 33 rescues.
There is marked increase in the rescue of obese people, from 709 in the 2012/2013 year to 944 in the 20/15/20/16 year.
More: Do you live in the obesity capital of England?

More: This scientist says you need to eat more fat if you want to burn more calories