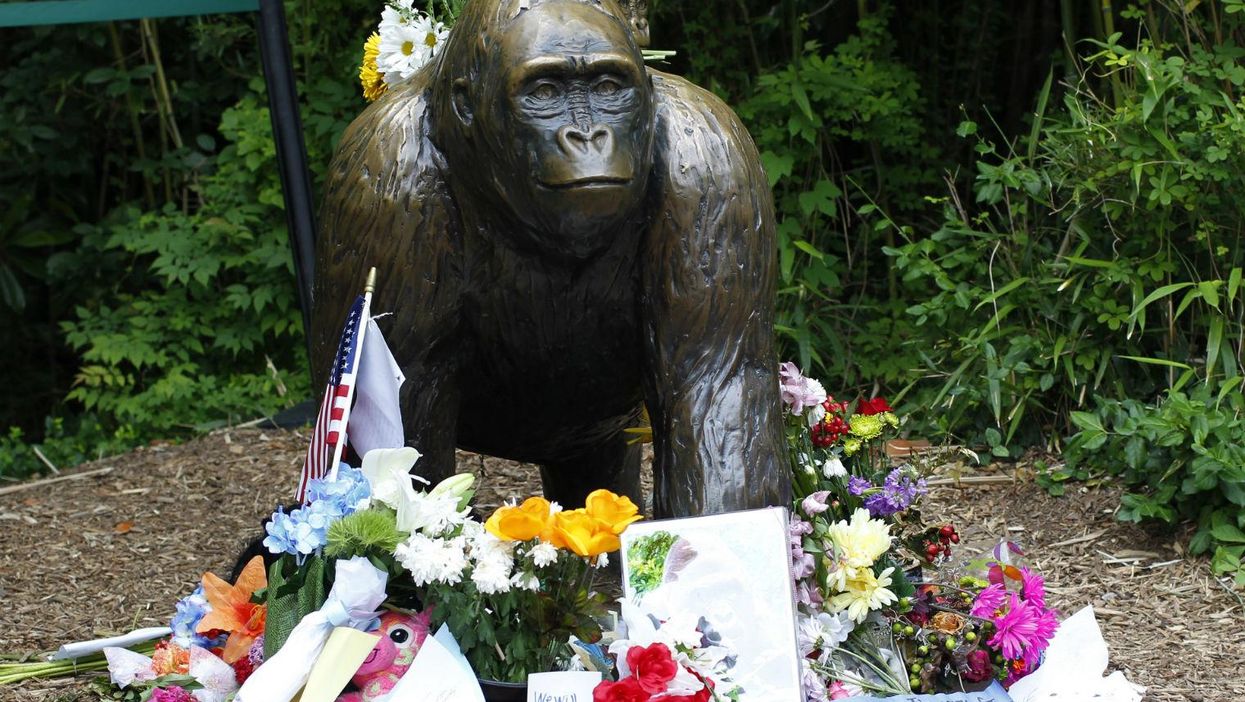 The Harambe meme just won't die, and perhaps there's a reason for its longevity.
The gorilla has become a symbol of oppression for some, a symbol of protest for others, and a tool used to cause offence.
How did Harambe become such an internet sensation?
The entire affair happened on May 28 at Cincinnati Zoo, a day after Harambe turned 17. A four-year-old child had climbed into his enclosure, and video footage of the event saw the gorilla drag the child out of the moat and around the grounds.
Harambe was eventually shot and killed by zoo staff.
Some say he had been trying to protect the child, while zoo officials insisted the child was in danger. Wildlife experts agreed that, while his death was tragic, staff were probably playing it safe by shooting him with live ammunition.
His death exploded across the internet, with people holding vigils for the gorilla, and making memes in remembrance. People were quick to criticise the zoo keepers for not shooting Harambe with a tranquilizer dart instead of live ammunition (the staff had said they were afraid of how Harambe would react before the tranquilizer took effect).
Some attributed the beginning of the meme to Weird Twitter, and "dicks out for Harambe" was a bizarre slogan on several Reddit threads for a while.
The child's mum was also dragged through the mud, with claims she had been negligent.
Now, Cincinnati Zoo are tired of the memes, and Thane Maynard, the director told Associated Press:
We are not amused by the memes, petitions and signs about Harambe. Our zoo family is still healing, and the constant mention of Harambe makes moving forward more difficult for us. We are honouring Harambe by redoubling our gorilla conservation efforts and encouraging others to join us.
Despite the plea to let the issue rest, the meme stands strong...
Ranging from humorous...
Picture: ProfesionalMemeStealer/ifunny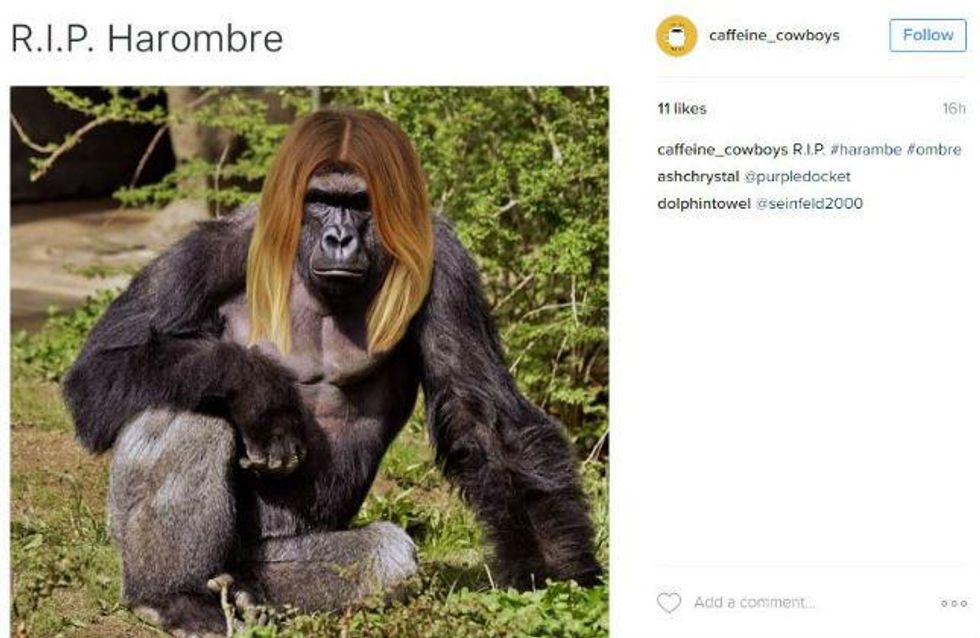 and tongue-in-cheek
To conspiracy theories...
And a serious point about life:
Cincinnati Zoo now appears to have deleted its Twitter and Facebook accounts amidst Harambe 'spam'.