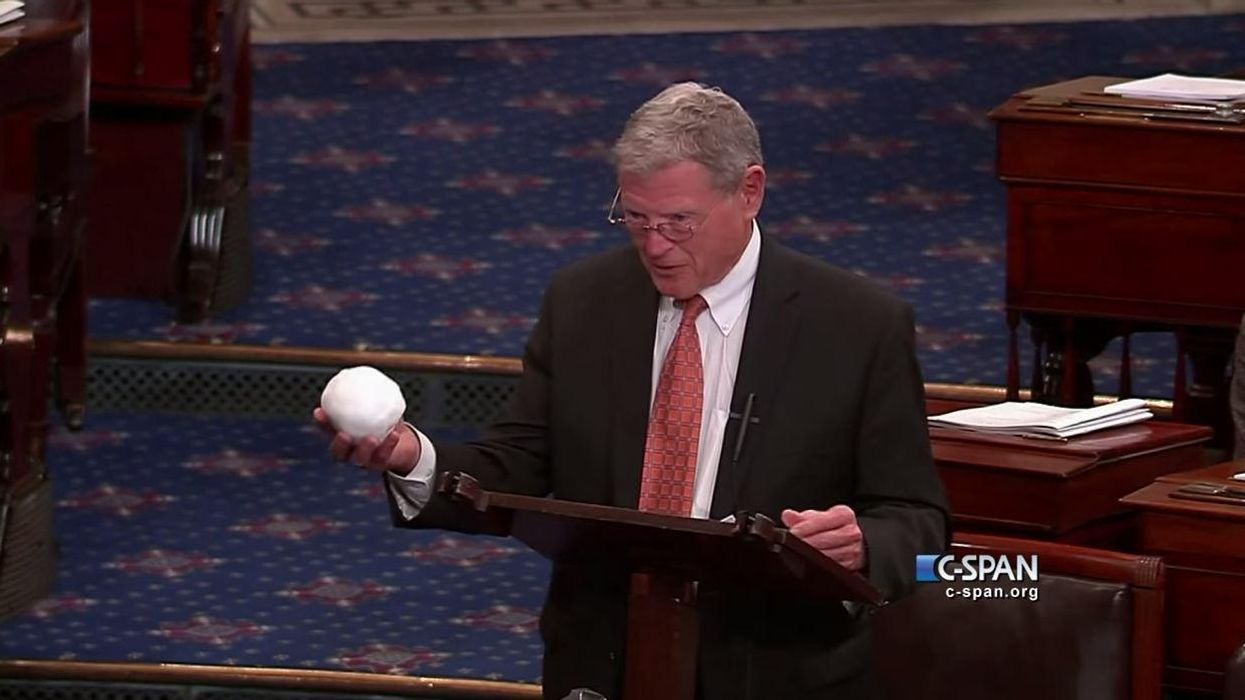 Re-introducing James 'Jim' Inhofe, the Republican chairman of the Senate Environment Committee and therefore one of the most senior environment politicians in the US.
His argument against global warming? The fact that snow exists, which he demonstrated by throwing a snowball on the legislative floor.
That's right, the man elected by the people of Oklahoma actually gathered a snowball into a sandwich bag, tossed it across the Senate floor and said: "Here, Mr President, catch this."
In case we have forgotten, because we keep hearing that 2014 has been the warmest year on record. I ask the chair: do you know what this is? It's a snowball. That's from just outside here. So it's very, very cold out. Very unseasonal.
Senator James Mountain (actual middle name) Inhofe
Watch the video below:
Inhofe has previously been quoted as saying:
God is still up there, and he promised to maintain the seasons and that cold and heat would never cease as long as the earth remains.
His line of completely scientific reasoning was also propagated by Fox News bright spark Jesse Watters recently. The O'Reilly Factor correspondent was sent out on to the streets of Boston pointing at snow and speaking to passers-by to prove the overwhelming weight of scientific evidence surrounding climate change is actually wrong.
For the avoidance of doubt, of course there are still localised instances of snow and cold in the middle of winter in traditionally snowy and cold areas. A rise in the average global temperature does not mean every part of the planet will suddenly experience warm weather. Instead it will mean an increase in extreme weather events, rising sea levels, exacerbated desertification and extreme changes in biodiversity.
So as Senator Sheldon Whitehouse explained:
You can believe Nasa and you can believe what their satellites measure on the planet, or you can believe the senator with the snowball.
Senator Sheldon Whitehouse