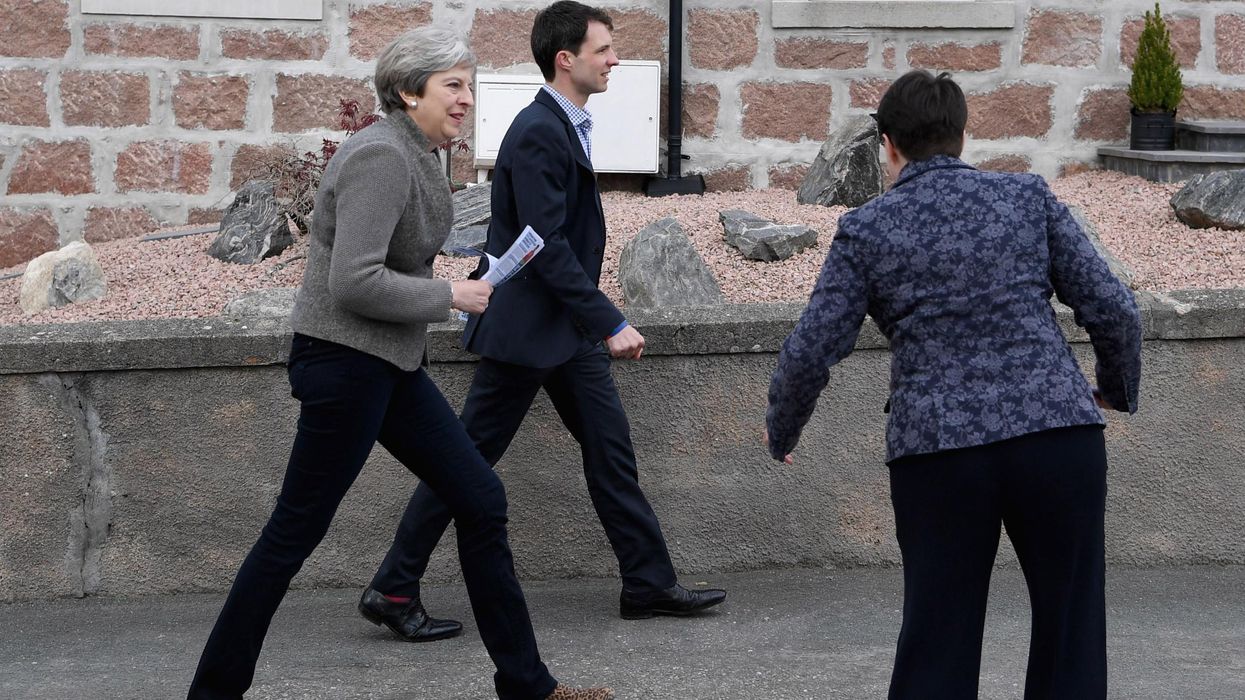 Jeff J Mitchell / Getty Images
Theresa May had a few minutes free from hiding at 'children's parties' on the busy campaign trial, decided to do some door-knocking in Aberdeenshire.
You'd have thought that most people would answer if the Prime Minster knocked on their door - even in SNP heartlands where the Tories aren't particularly popular.
This wasn't the case for Mrs May. No one answered the door to talk to her. She got rejected six times. Even sheepishly telling one voter "sorry, we won't bother you".
And too make it even more awkward, Sky News captured the whole thing.
Did they look through the curtains and a decide it's best to not open the door or are they too busy working long hours as a result of austerity policies to answer the door? We don't know.
The Prime Minster seemed to shrug it off, telling her aide "you've got to get them leaflets delivered somehow" before saying goodbye to Scottish Conservative leader Ruth Davidson.
Still, it may be the Tories who are laughing in the upcoming elections.