Sponsored by eBay
Through the mountains
Choosing the best drive in Scotland is like choosing between your children, but the A82 between Glasgow and Inverness offers that unbeatably classic combination of lochs, the Highlands and castles.
Where to stop: The Real Food Café in Tyndrum (therealfoodcafe.com), just north of Loch Lomond, serves locally- and responsibly-sourced staples, including award-winning fish and chips.
With children
"Are we nearly there yet?" At just 25 miles across, the answer on the Isle of Wight is always "yes". With the Needles at one end and amusement park Blackgang Chine as well as sandy beaches at the other, "The Military Road" (A3055) is a must. Flanked by cliffs and rolling green hills, it's as unspoiled as it is short.
Where to stop: The Boathouse. (steephill-cove.co.uk). Like the pebbly beach it's located on, this shabby chic shack overlooking the sea is reachable only by foot and has no menu: you simply eat the local fishermen's catch of the day (which usually includes lobster).
Rock pools aplenty will keep the kids amused before and after lunch.
For thrillseekers
Picture: Isle of Man TT
The Isle of Man offers motorists two for the price of one – a leisurely coastal drive of 75 miles and, inland, the course of the famous "TT" race. It's half the distance but you can travel up to twice as fast ¬ there are no speed limits.
Where to stop: The Sound Café (dsleisureltd.com). At the island's southern tip, it offers panoramic views and a decent bite.
Through the city and beyond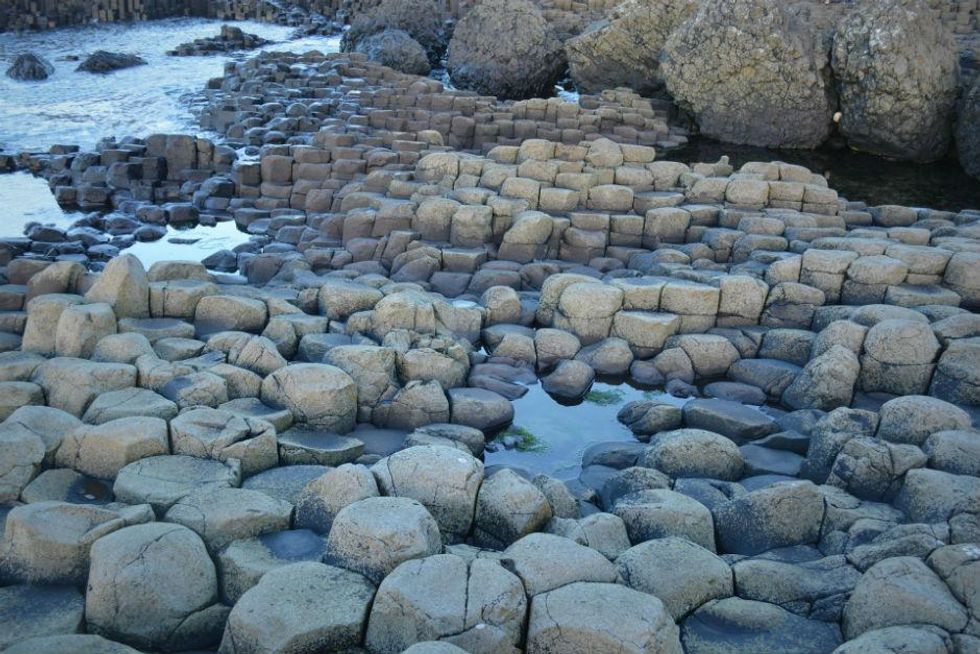 Northern Ireland has something for everyone and everything for someone. Make your way out of Belfast via the Falls and Shankill Roads to view powerful murals reflecting the Troubles and head north to Ballymoney, where "The Dark Hedges", a road lined with beech trees, may look familiar – they were depicted as the King's Road in Game of Thrones.
From here, it's just a short drive to Antrim's spectacular north coast, including the breathtaking Giant's Causeway.
Where to stop: Finish at Maud's (facebook.com/MaudsIceCreams) in Ballycastle, which has a lovely beach – weather permitting – to eat your ice cream on.
For foodies
Picture: Saffron Blaze
What better way to punctuate a pootle through the rolling hills and picturesque villages of the Cotswolds than with stop-offs at its many great eateries?
Where to stop: Or should that be: where to start? Before heading north to the great pubs, Michelin-starred restaurants and farm shops of middle England, have some proper coffee and a pastry-based breakfast at Hobbs House Bakery (hobbshousebakery.co.uk) in Tetbury, just off the M4.
For bikers
With sharp bends, climbs and descents, the Peak District's Snake Pass is probably best tackled on two wheels.
Where to stop: The Snake Pass Inn (thesnakepassinn.co.uk). Where else?
Along the coast
Running from the Somerset Levels to the surf beaches of north Devon and Cornwall, the Atlantic Highway (A39) is an undulating cruise mixing dramatic sea views with wild moors.
Where to stop: The Rising Sun in Lynmouth (risingsunlynmouth.co.uk). Good food, nice rooms and a bit o' culture – Mary Shelley spent her honeymoon here.