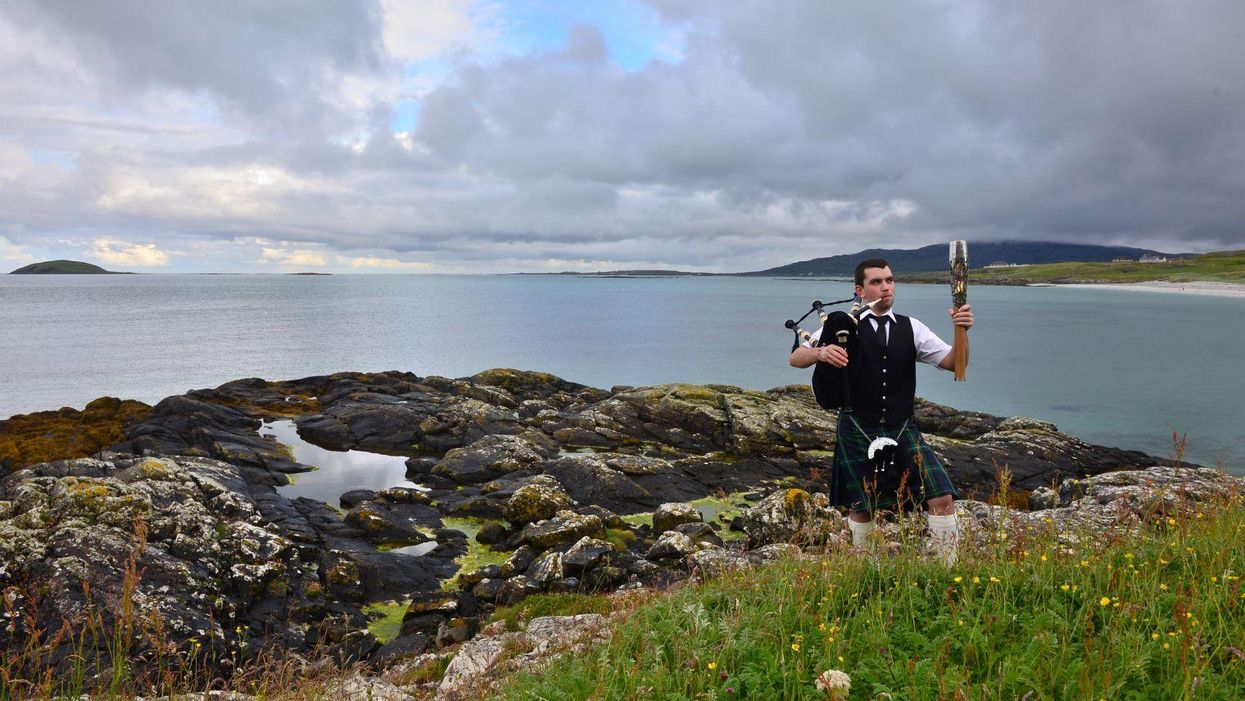 The most and least happy places in the UK based on official statistics have been named.
Fermanagh and Omagh in Northern Ireland top the Office for National Statistics' wellbeing index in terms of average happiness rating, followed by Ribble Valley, Lancashire, and the Outer Hebrides.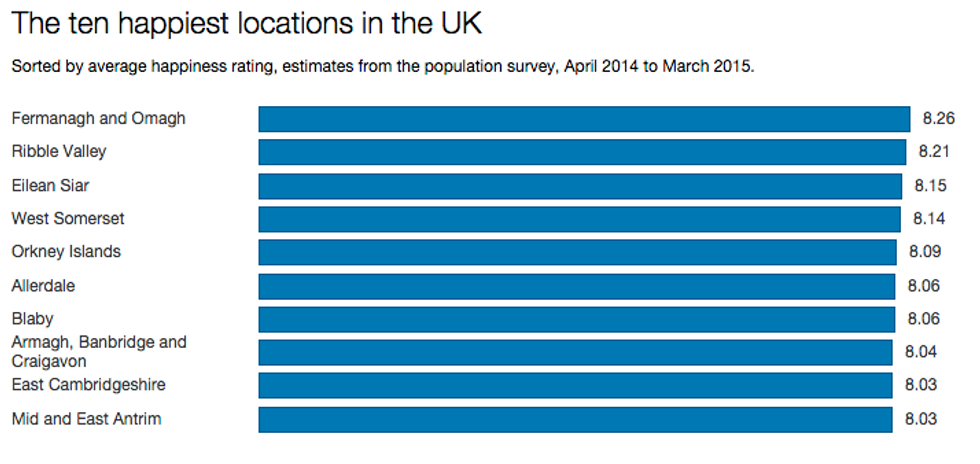 Meawhile, the least happy places in the UK are Bolsover, in Derbyshire, Cannock Chase in Staffordshire and Dundee.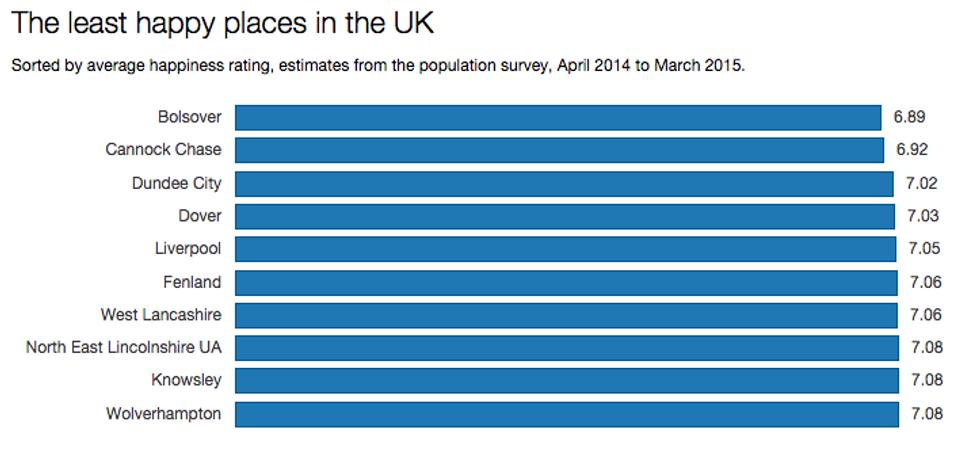 To get a picture of how this reflects, we knocked up a quick map of the ratings in England and Wales (sorry Scottish and Northern Irish readers, we had mapping difficulties).
The south coast features strongly for happiness (dark blue), whereas on balance the less happy areas (cream) occur in the north of the country.
Let us know how your area fares in the comments below.