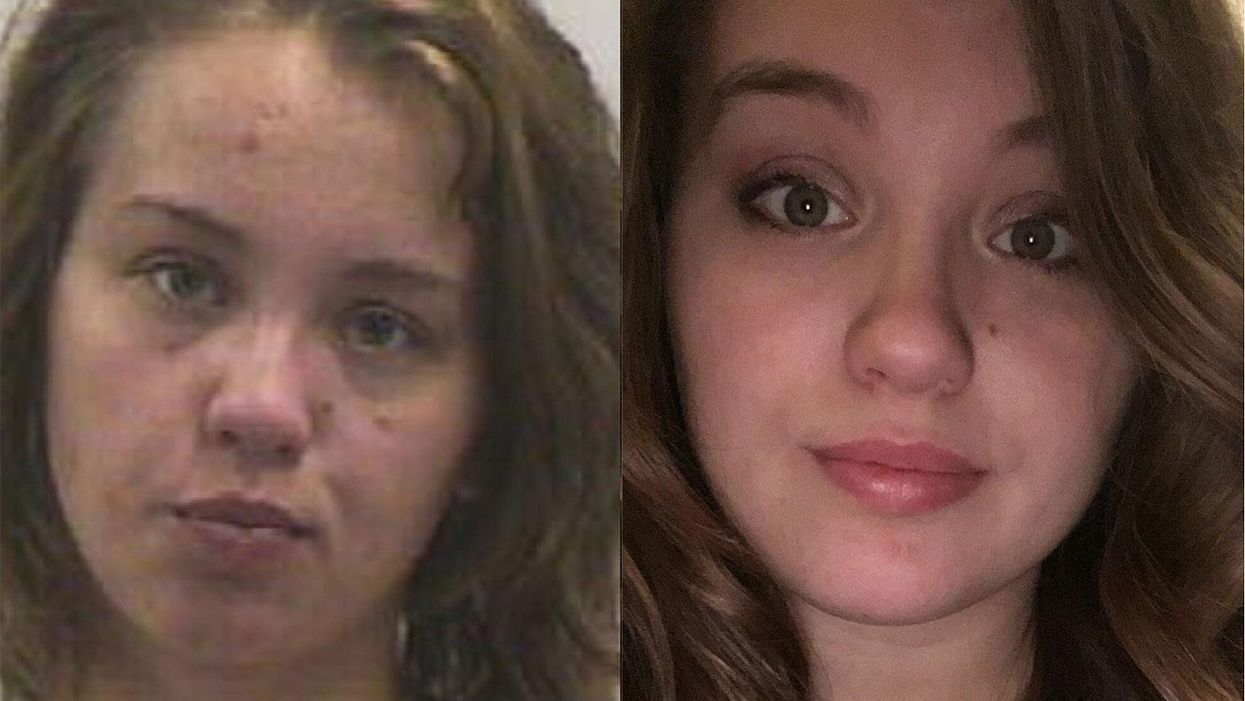 A woman's post about the apparent change in her appearance since going sober has been shared thousands of times.
Reddit user DisregardThisOrDont posted a photo of herself in 2014 next to another recent picture to show her recovery from drug abuse.
Writing in a post with the two images, she said that she had been a heroin user for eight months, and that the drugs "ate me up to the bone".
On June 11th 2014 I went to jail for 36 days on a contempt charge. Without delving too deep I'll just say that I was in a really abusive relationship that led to my daughter going to live with my mother.

She is my whole world, so when that happened I fell into a deep depression and leaned to my abusive boyfriend for emotional support. His answer to making me feel better was heroin. After 8 months of daily use and a few half-assed attempts at getting clean, I told the judge preceding over the guardianship case of my daughter that I had been using and that I needed help.

He found me in contempt of court and put me in the county jail until he could find me a bed in a rehab. From there I went to the best rehab in my state. Recovery has been an uphill battle, but now I am at a point where it all just feels like a bad dream.
She added that she felt the need to share the pictures so openly because "when I found my mugshot I felt so bad for that girl".
I wanted to hug her and tell her it will get better. I then realized that girl is still out there somewhere. She isn't me anymore though. There are other addicts out there who are in the same circle of hell that I was in in that mug shot. So even if one of those people see this and get their shit together, then it was worth it.
If you know someone struggling with drug or alcohol abuse you can seek help and advice from Addiction Helper and Talk To Frank