Roma people are the least tolerated minority in northern Europe and Finland is the most intolerant country, polling in selected countries has suggested.
YouGov polled people in seven different countries and asked them for their views on different groups of people.
By adding up the data for each group of people, we can work out overall tolerance levels for each country.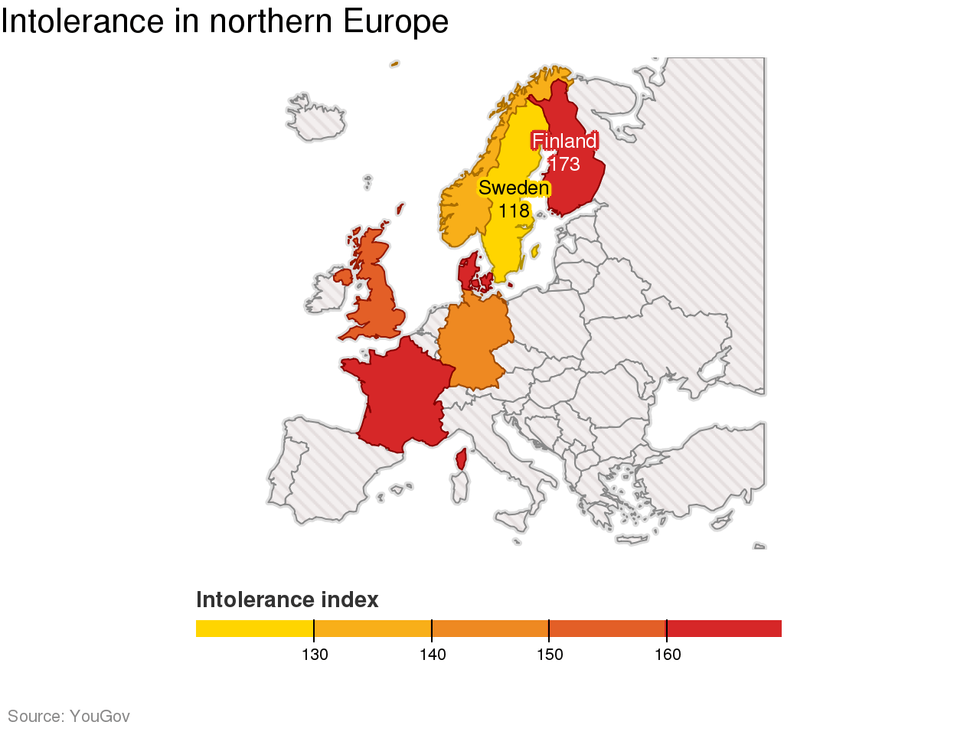 YouGov conducted fieldwork between May 20 and 27. For further details visit here.