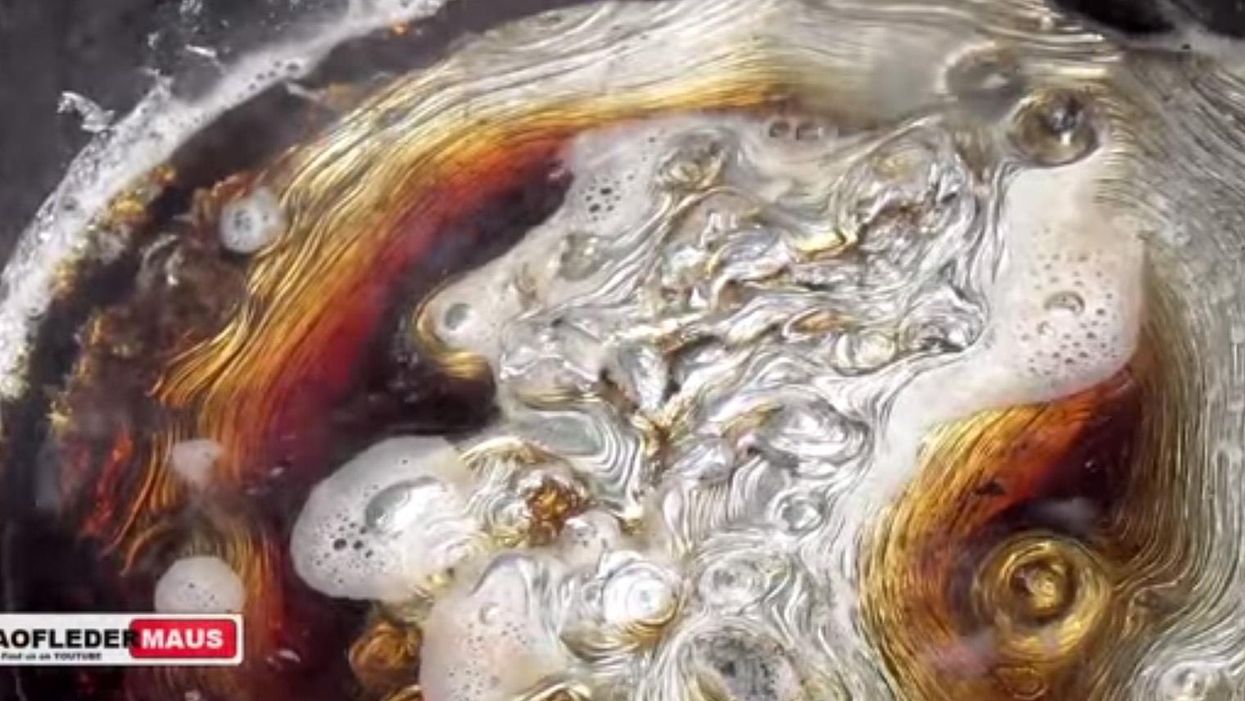 We've all experimented with what happens when you combine Coca Cola and mentos, but this Youtube channel took it one step further.
Taofledermaus have filmed what happens when you mix molten lead and Coke.
As they say in the video description:
I actually was hoping the Coke would boil off, and the syrup left behind would auto-ignite.

However, a big surprise happened that even an art lover like me didn't expect!
The video starts tentatively, with a pipette and a few droplets of Coke.
But then the whole can is poured in.
As Taofledermaus points out, the end result looks a lot like the patterns in Vincent Van Gogh's The Starry Night.
As we should point out – molten lead is very dangerous and should not be played with at home. Please do not try to mimic the reaction.
However, do feel free to watch the whole, awesome video below:
More: This is what happens when you add milk to a bottle of coke