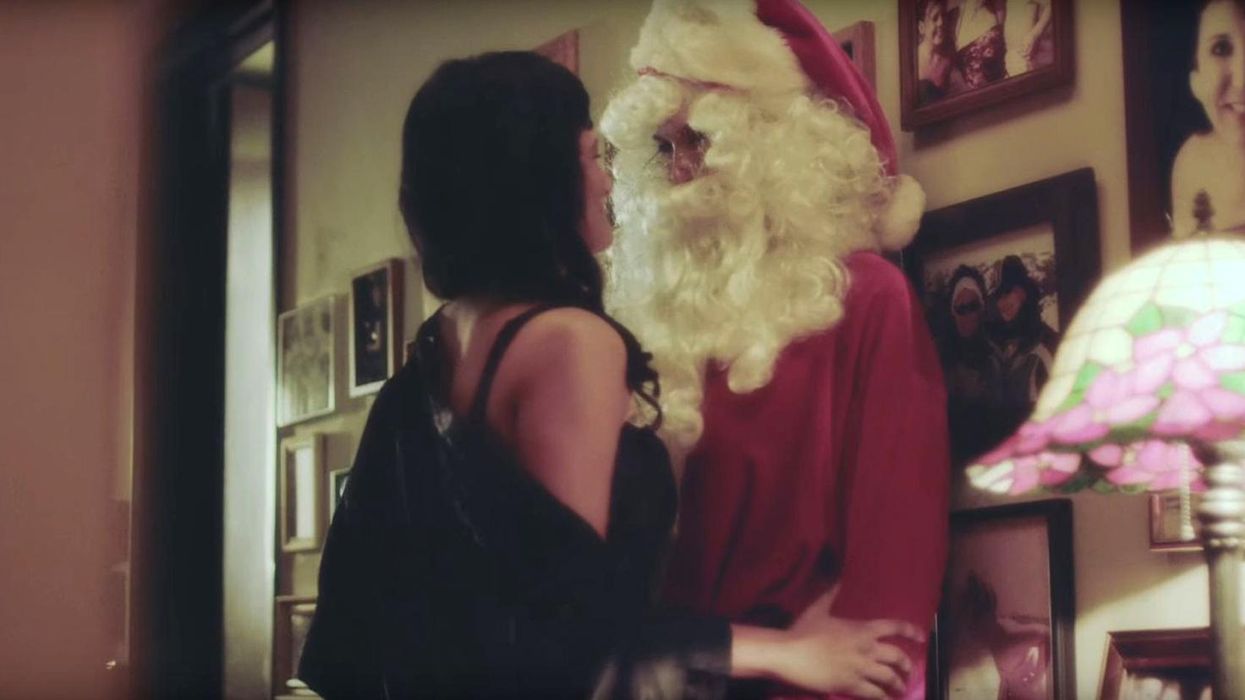 A lesbian couple have created their own version of I Saw Mommy Kissing Santa Claus and it's far superior to the original.
Danielle LoPresti and Alicia Champion decided to adapt the Christmas classic after noticing that their family dynamic wasn't represented in the media.
Speaking to Huffington Post LoPresti said:
As a multi-racial, same-sex, foster-adoptive family, Alicia and I are always looking for examples of other families like ours to share with our son.

After not finding a single holiday video of a family that resembled ours, we thought that since we have access to the resources, we would create something to fill that void.
We feel it is an important time to show others that family love comes in all different colours and formations.
More: Now we have proof that Hollywood 'ignores gay and lesbian characters'
More: Women are bisexual or gay but never straight, study says