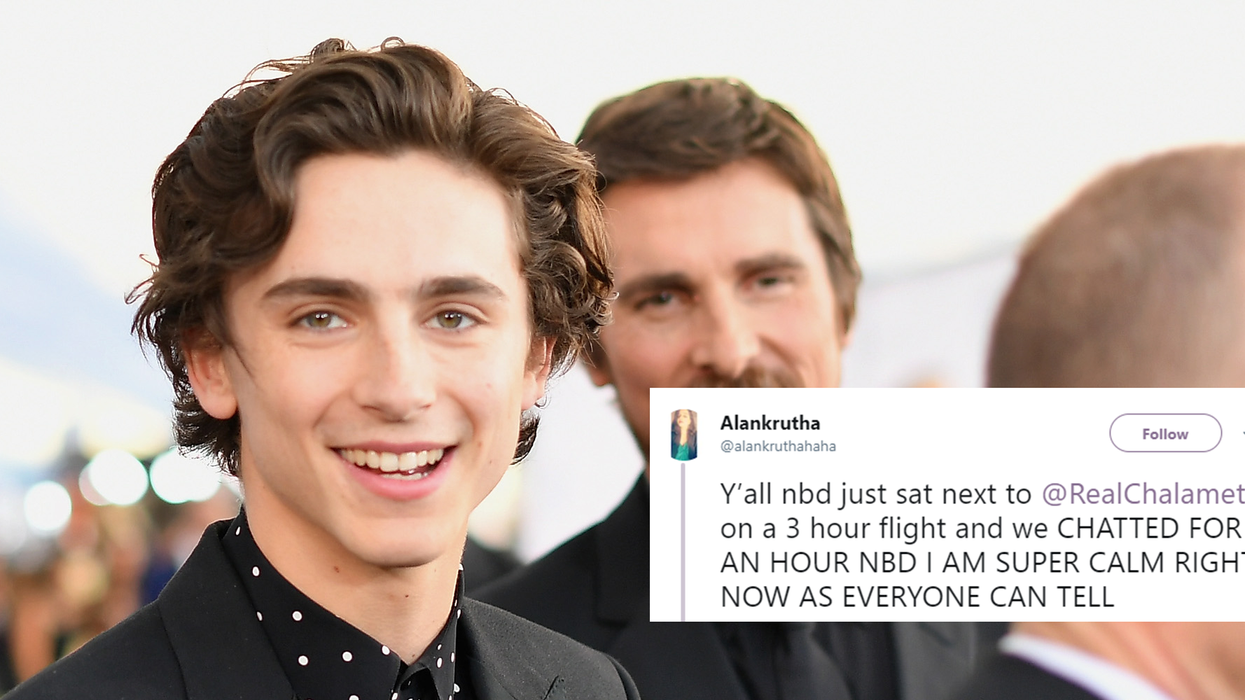 Getty Images / Twitter
We've all dreamed about what it would be like to sit next to our celebrity crush on a flight. What would we say? Would we act cool? Would we accidentally drool over ourselves when we drift off to sleep?
So many questions.
Now, one woman has had her dreams answered, and naturally because it's 2019, she's live-tweeted the entire experience.
Imagine her delight when she sat down on a three-hour flight and realised that the man sitting next to her was THE Timmy Chalamet.
Yes, not a look alike, but the living, breathing, actual him.
Cue a VERY over excited Twitter thread:
At first, she casually mentioned the resemblance, to which he replied that he gets that a lot.
IT'S HIM. THE REAL HIM.
He pronounced her name right. We're dead.
They even talked about The Office.
OMG stop. JUST STOP.
Bezzies.
Moral of the tale.
She then chose the perfect gif to finish the thread.
Wow, we're literally screaming.
HT Someecards