One little girl is ready for take your daughter to work day.
Two-year-old Riley Curry, daughter of NBA superstar Stephen Curry, joined her dad on stage for a post-game interview and managed to totally upstage him.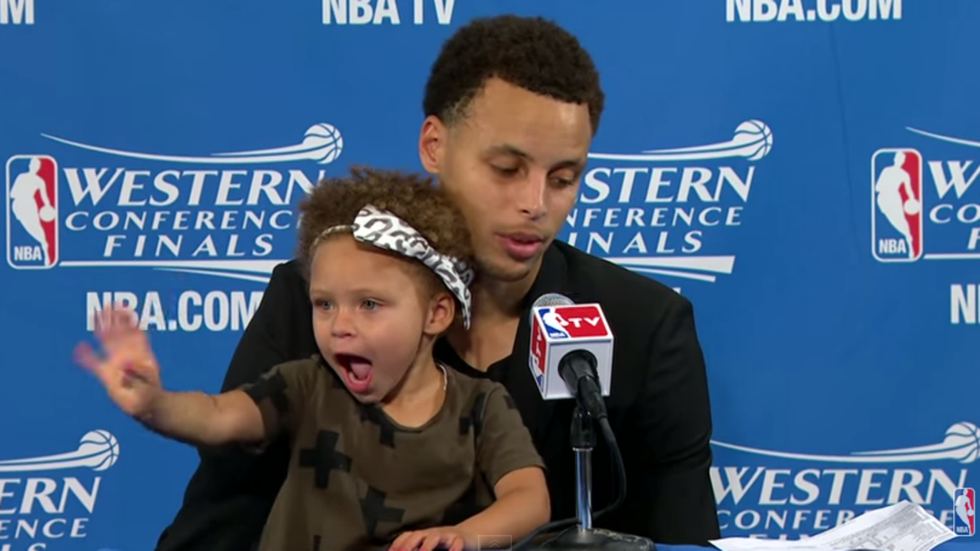 Riley decided she wanted some stage time and scooted up to the interview table to sit on her father's lap. She waved to reporters and at one point giggled and said "daddy, be quiet!" while her amused father attempted to keep answering questions about the Golden State Warriors' victory over the Houston Rockets.
For a quick dose of adorable watch the video below:
More: Parents try to feed their baby avocado for the first time, she absolutely hates it