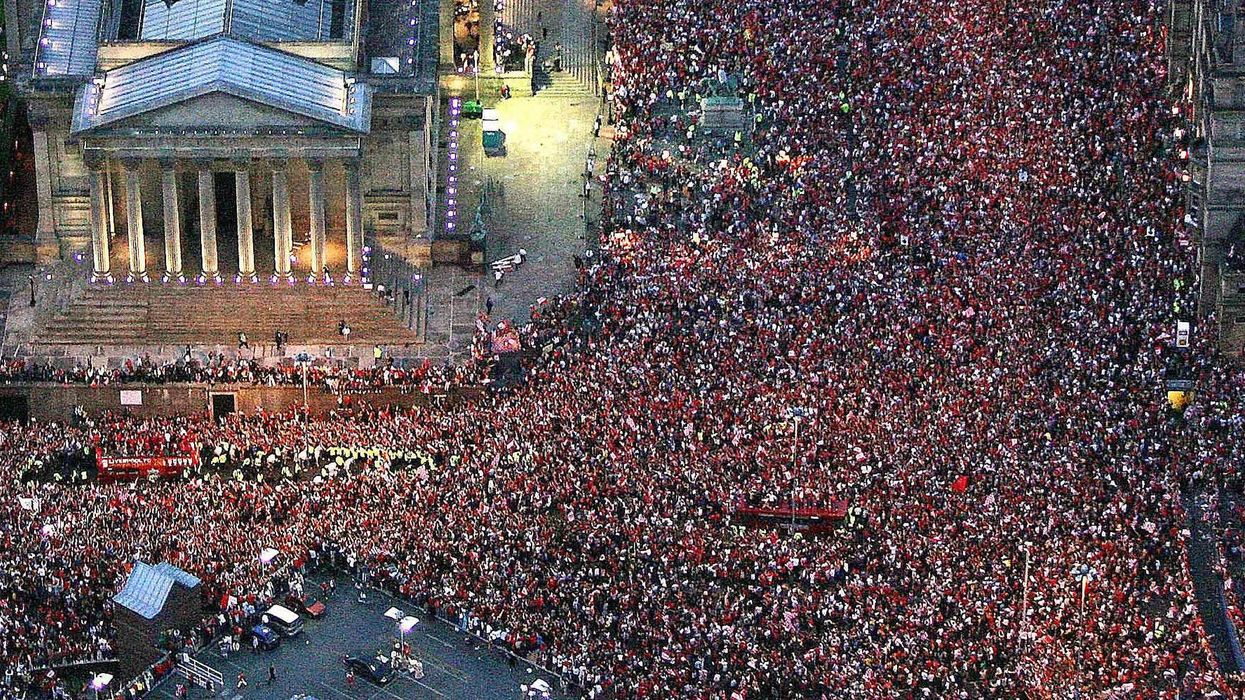 MARTIN RICKETT/AFP/Getty Images
Be careful with that retweet button.
Tommy Robinson supporters have been sharing the following photograph, claiming that it shows crowds of people protesting for him to be released from prison.
The far-right former English Defence League leader was arrested for contempt of court earlier this month.
The photograph below was accompanied with the caption: 'the whole of London calling for Tommy Robinson to be released.'
There's just one problem with the photo.
It's not a pro-Tommy protest.
In fact, it's not a protest at all.
The photo was taken by Martin Rickett, 13 years ago, and shows an aerial view of crowds attending Liverpool's Champions League parade through the city.
Yeah.
As you can imagine, people quickly noticed.
And then the jokes began in earnest.