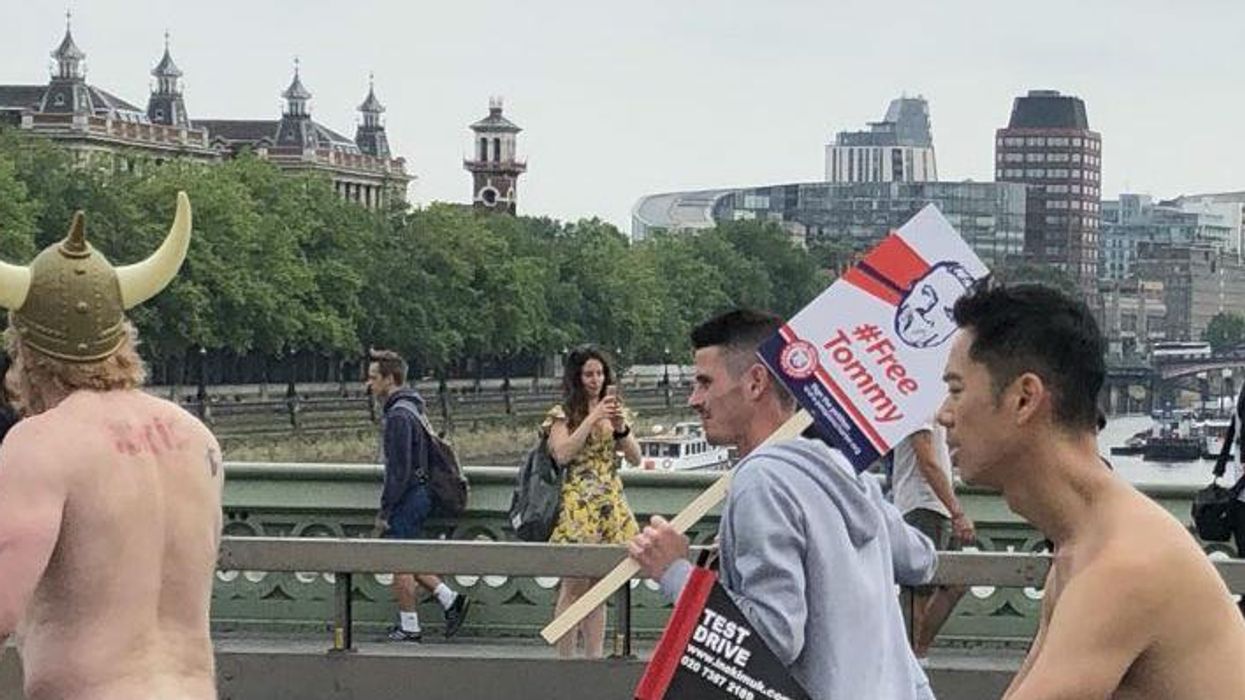 Yesterday, the streets of London were filled with thousands of naked cyclists aiming to dispel stigma around nudity and campaign for a world less dependent on cars.
Similar scenes unfolded across the globe; the ride is part of an annual event, known as the World Naked Bike Ride.
But the London ride in particular ran into difficulties when campaigners found themselves tangled in amongst another protest – one staged in order to free former English Defence League (EDL) leader ommy Robinson.
Naturally, hilarity ensued online as social media users delighted in the extremely awkward photographs of the two mingled protests.
Unsurprisingly, the jokes came thick and fast:
Others pointed out the obvious – and, let's be real, justifiable – confusion of nearby tourists, whereas some just enjoyed the moment.
Laughter aside, the 'Free Tommy Robinson' protest quickly descended into violence, leaving five police officers hurt.
The Metropolitan police yesterday released an official statement, explaining:
During the protest there were scenes of violence which saw bottles, metal barriers and other objects thrown at officers.