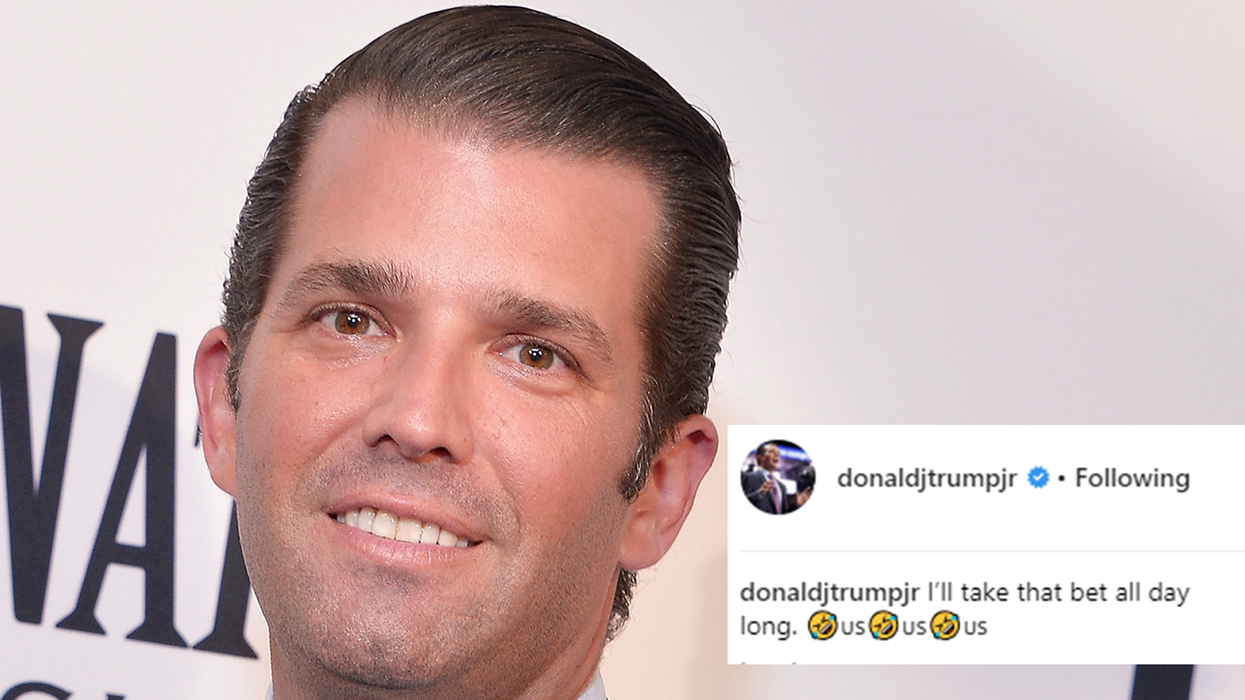 Getty Images / Instagram
Donald Trump Jr is no stranger to the social media platform Instagram. On his birthday, he even retweeted an article that asked people to check out his 'Bada$$' account.
Now, he's come under fire for sharing a 'transphobic' meme.
The eldest son of the president of the United States took to Instagram and uploaded a meme of a gender non-conforming person, with blue hair, blue lipstick, red fingernails, a furry coat dress and a designer handbag, accompanied by the caption:
No no, don't let me guess…

Trump is not your president?
In the caption of the photograph, alongside multiple crying with laughter emojis, he wrote:
I'll take that bet all day long.
Other social media users, however, have expressed shock as well as support for the post.
LGBT+ right supporters have been quick to condemn the post. Taking to the platform, one wrote:
I worry about the safety of our youth with someone rallying like this and encouraging people to laugh and make fun of the lgbt community. It's awful.
Another echoed those sentiments, writing:
Are u against LGBT people?
In response, Trump Jr defended himself, claiming that he's not homophobic:
No, not at all and you can find plenty of evidence against that.
In a separate comment, he asked what was:
homophobic about this post?
He added:
Are you implying this person has to be LGBT without any knowledge? I guess you're the one hiding your beliefs.
The Trump administration has repeatedly introduced transphobic legalisation since coming into power. In 2018, it was reported that the Trump administration was attempting to erase transgender identities by defining gender as genitalia at birth, and earlier this week, the administration reportedly received its first court backing on a policy banning transgender people from the military.
HT Pink News