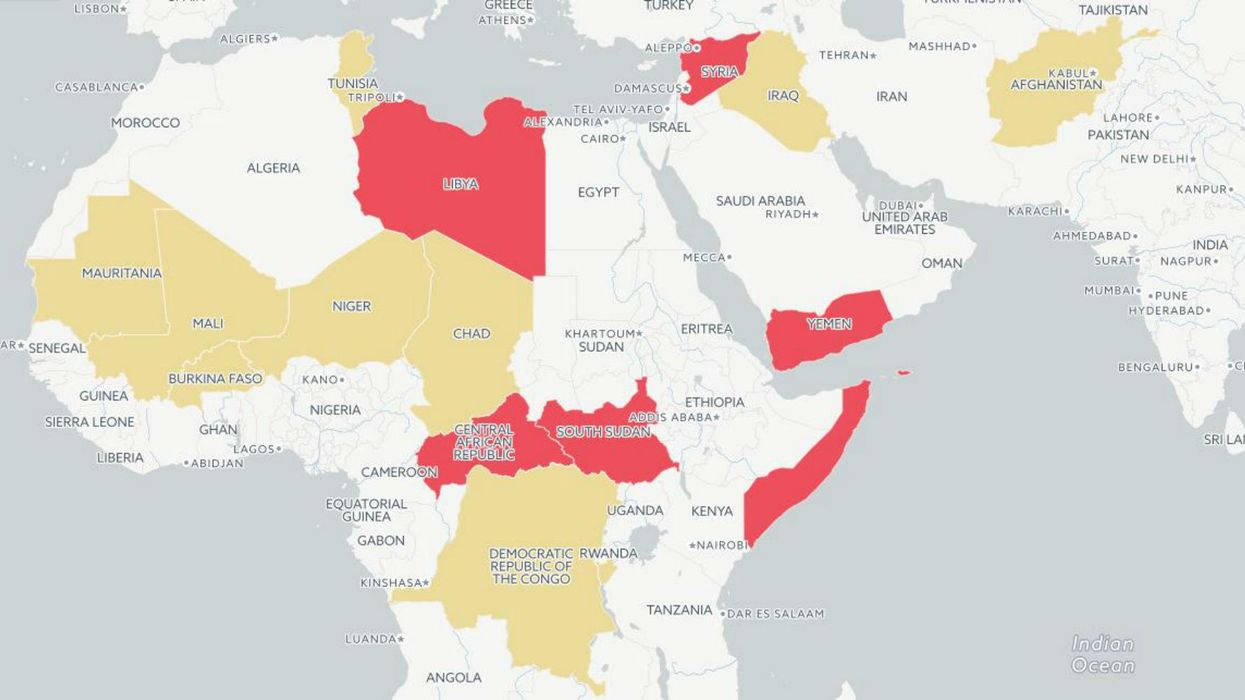 indy100/CARTO
There are only sixteen countries where the Foreign and Commonwealth Office advises against all travel or travel to certain dangerous areas.
The British government advises against 'all but essential' travel to a further 40 places on earth.
Here are the more dangerous 16:
If you are unable to see the map, click here.
The FCO advises that UK nationals completely avoid these six, and advises nationals living there to make arrangements to get out as soon as possible.
Central African Republic
Libya
Somalia
South Sudan
Syria
Yemen
Each of these six countries contain some amazing heritage sites, culture, cuisine, and stunning scenery - but the safety of travellers always comes first.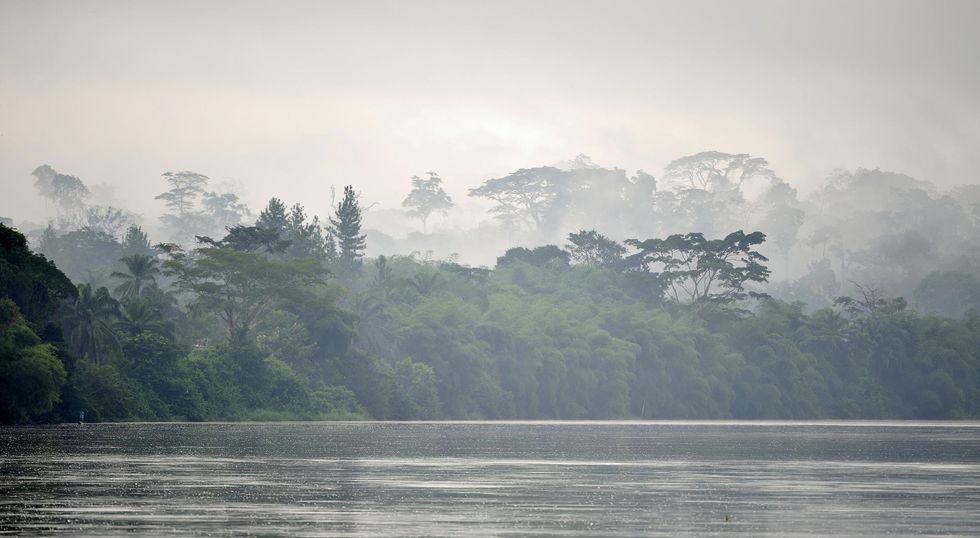 Sangha Trinational is a UNESCO world heritage site, and is situated in the north-western Congo Basin, where Cameroon, Central African Republic and Congo meet. It features the Sangha river, and encompasses three contiguous cross-border national parks, roughly 750,000 hectares in size.
Roman theatre at Sabratha, west of the capital Tripoli. The archeological site was a Phoenician trading post, part of the Numidian Kingdom of Massinissa, before becoming a Roman outpost in the 2nd and 3rd century B.C. Isis seized the site in 2015, and small cells of Isis currently control the coastal town. (Picture: PATRICK BAZ/AFP/Getty Images)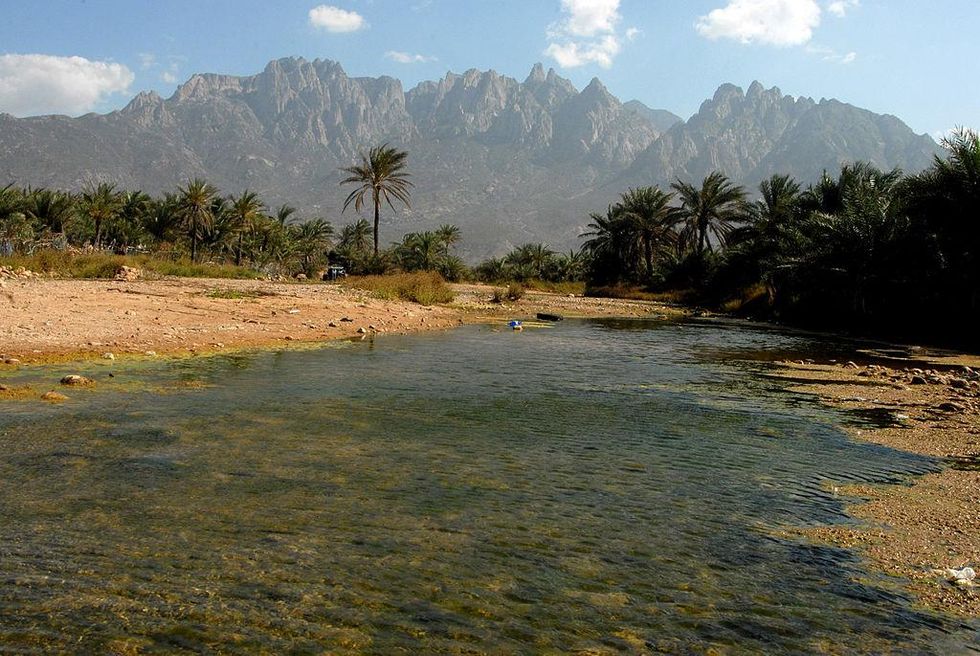 Located in the northwest Indian Ocean near the Gulf of Aden, four islands, roughly 250 km long make up the Socrata Archipelago. The site is of universal importance because of its biodiversity with rich and distinct flora and fauna: 37% of Socotra's 825 plant species, 90% of its reptile species and 95% of its land snail species do not occur anywhere else in the world. The area, almost untouched by humans, has for now survived the civil war which began in 2015.
All information from the FCO is up to date as of the time of publication.
For details about travel to specific countries, visit the FCO travel advice website.