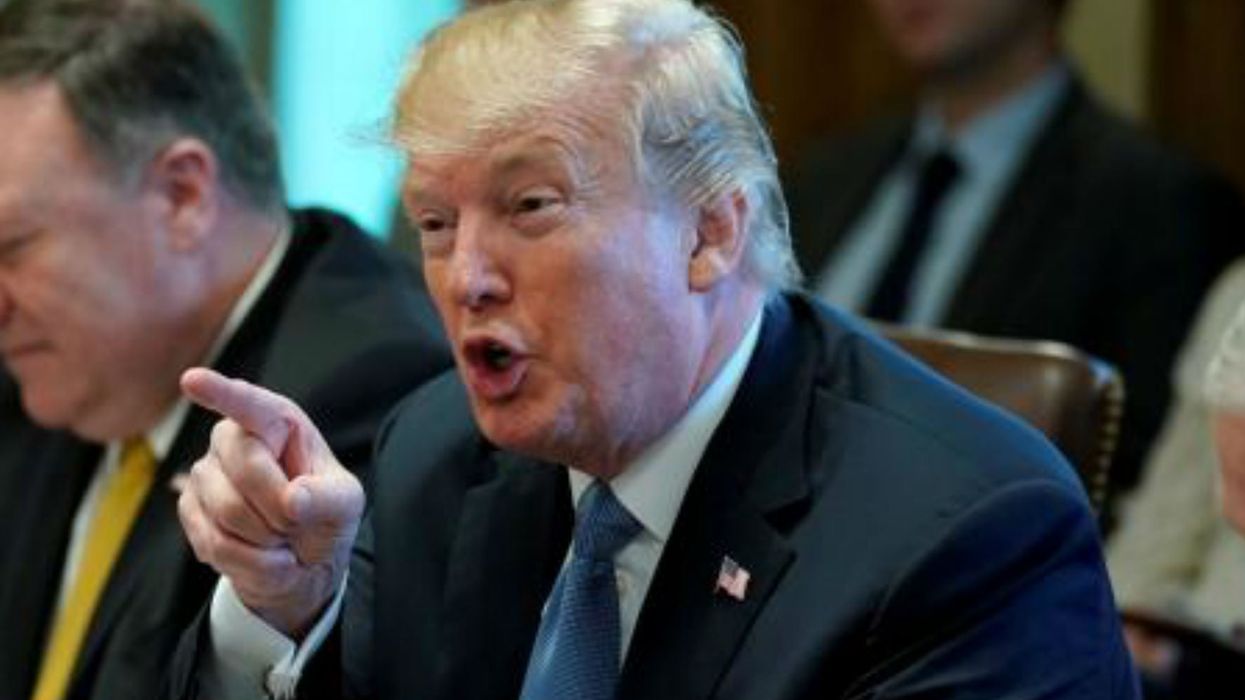 Getty
If you're looking to visit the popular website Trumphotels.com, you could be in a shock if you type in three different letters.
With a slip of the hand you could be heading on over to Trumphotels.org instead, which is an entirely different monster.
The domain Trumphotels.org takes users to a satirical website featuring a myriad images of immigrants in federal detention centres, and some quotes on immigrants from president Trump.
According to CNET, this similar domain was bought on Wednesday 20 June, but the owner of the domain is unknown.
The photographs of people in metal cages and the whole #TrumpHotel stunt is clearly an attack on Trump 'zero tolerance' immigration policy.
The policy has brought up questions about humanitarian rights, and has drawn the ire of people across the country and of those overseas in recent weeks.
Mr Trump has since signed an executive order, which has stopped families from being separated at the US-Mexico border if they were illegally crossing into the country.
When Trump said he was a builder, who knew he meant concentration camps for kids? #TrumpHotels https://t.co/ei4in7s409

— Mikel Jollett (@Mikel Jollett) 1529595967
I'm not ashamed to be American. I'm ashamed to be human. How many more times must we fail to learn the lessons of… https://t.co/R1Mjdh9F8W

— n_ho (@n_ho) 1529431705
The satire website is really trying to look the part; at the bottom of the page you can cycle through all the amenities the 'hotel' has to offer.
For example, the 'Child Services' tab is accompanied by a particularly haunting picture of a child who seems to be detained behind a wire fence.
The website's disclaimer at the bottom reads:
Trumphotels.org is intended for entertainment, satirical, and political commentary purposes. It is an overt exercise of political speech, and it does not serve any commercial purpose.

This site has no relationship to any commercial establishment or resort, it does not offer any similar products or services such as those provided by any commercial establishments or resorts.