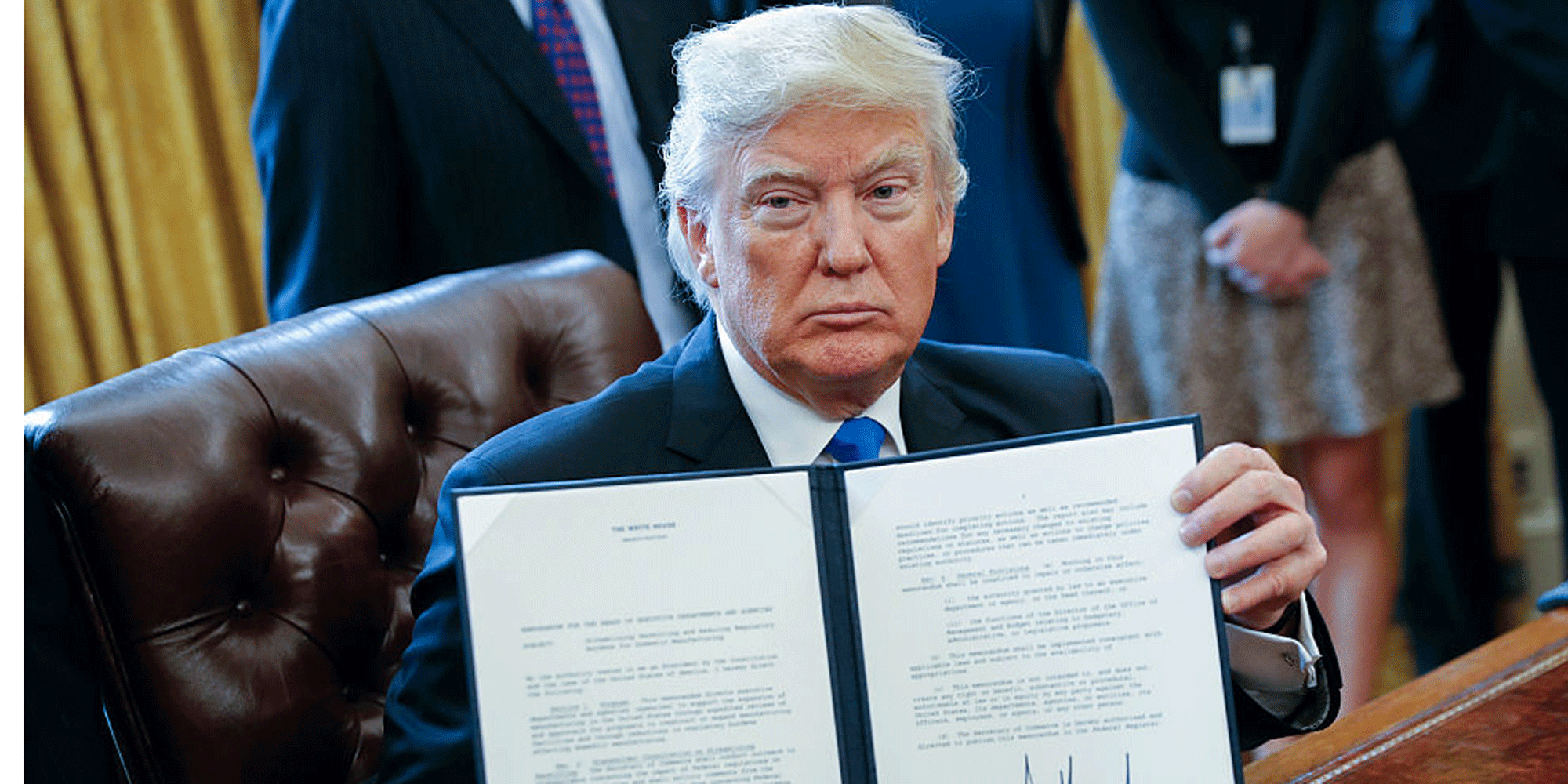 Getty / Pool
When Trump promised to 'drain the swamp,' it came with a perception that he was going to fight corruption and put an end to a 'crooked system' in Washington D.C.
But he's certainly going about it in a strange way.
Since his inauguration last week, Trump has given the go-ahead for two major oil pipelines that had previously been blocked.
Trump tweeted a photo yesterday of him signing the controversial orders to move construction on for the Keystone and the Dakota Access pipeline.
What he failed to mention was the fact he owned stock in the company that is building the Dakota Access pipeline, Energy Transfer Partners. That's according to his most recent filing with the Federal Election Commission.
A spokesman for Trump said last month that he had sold all of his stock, but has not yet provided any proof of this. In effect there's no other way to verify that he has, in fact, sold it.
And if you think this is Trump's way of coming through with his promise for '25m new jobs in the next 10 years,' the project will only result in around 35 permanent jobs, according to the New York Times.
Interesting eh?