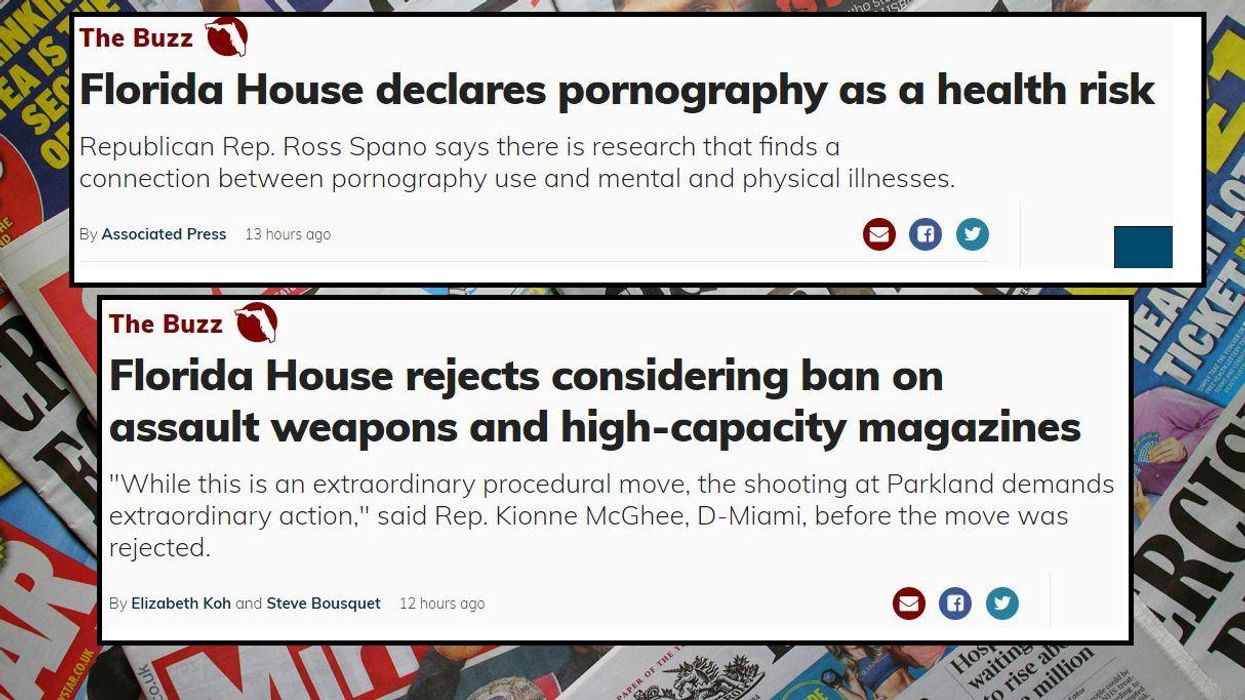 iStock and screengrab Tampa Bay Times
Seventeen people were killed last week in another mass shooting in America, this time at Marjory Stoneman Douglas High School in Florida.
The tragedy is one of many to have plagued the US in the last few years, and people have been rallying together, campaigning to have stricter gun control or to ban guns altogether.
Students across America are calling for Florida lawmakers to consider a bill that would ban assault rifles.
The House rejected the move.
lol this country sucks so much ass https://t.co/DdLA0T94Sl

— Frasier Gun (@Frasier Gun) 1519165982
Right.
According to Gun Violence Archive an NGO dedicated to collecting statistics about gun crime deaths, a total number of 15,592 people died as a result of gun violence – 500 more people than last year.
In January and February this year, 2,066 people have already lost their lives to gun crime.
Priorities.