lyndsey360
Beautiful women often face a difficult battle to be taken seriously in their respective fields.
This has never been more apparent than in the treatment of Victoria's Secret model and software engineer Lyndsey Scott.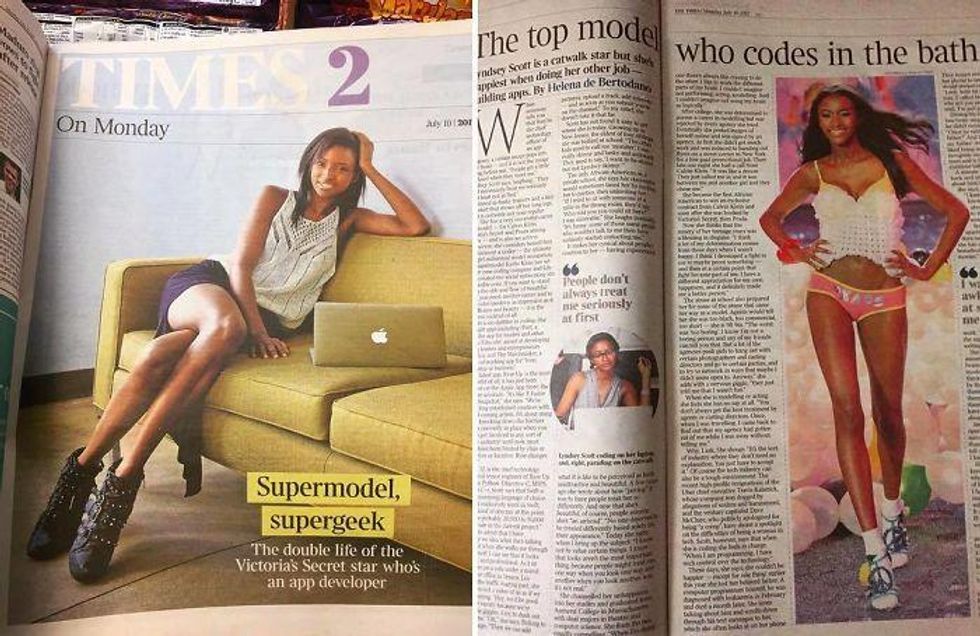 Image: lyndsey360
According to her website, the 34 year-old model is ranked as one of the top iOS responders on Stack Overflow and has even done video tutorials for children alongside Bill Gates and Mark Zuckerberg.
Yet this hasn't stopped Instagram trolls from doubting her abilities. A user on Reddit created a thread to highlight the misogynistic comments that Scott receives.
Not one to sit accept her accomplishments being diminished, Scott, who was the first African-American women to receive a Calvin Klein exclusive, took on her haters directly.
Inspired by Scott, social media users quickly began sharing their own experiences of sexism.
H/T: BoredPanda