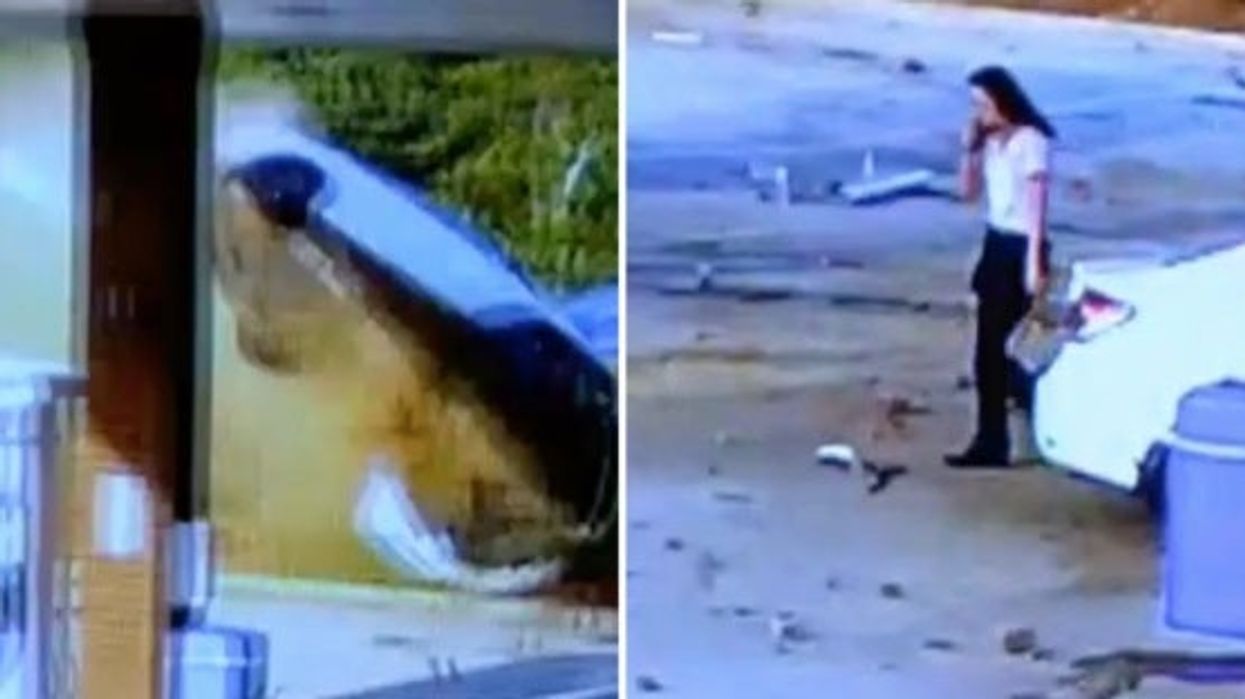 WTOL News 11
The only thing that's certain about life is that, one time or another, the universe will throw you a curve ball.
One minute you're driving along in your car listening to Taylor Swift, the next you're narrowly avoiding a near fatal crash.
While the rest of us might completely freak out confronted with unexpected turns of events, some people manage to keep a cool exterior when things don't go to plan.
On Friday, Mississippi's WTOL released a harrowing clip of one of those chilled people. A woman who managed to flip her car, send it careening into a nearby gas station, strolled away like it was no big deal.
In the video, taken in Brandon, Mississippi, the car appears to come speeding down the nearby highway, then slides off the road. It then goes completely airborne in a crash that even action movies would be envious of.
The car finally lands upright and stops between two gas pumps. Amazingly, no nearby vehicles or pedestrians were hurt. After a second, the driver casually climbs out and wanders off with a man who rushes to see if she's OK, never even looking back at the wreck of her car.
Whoever this driver is, we're very jealous of her serene state, but not so much of her driving skills.
TB: VICE