A viral marketing ploy by Walkers Crisps for the UEFA Championship has gone wrong - basically instantly.
In a promotion for the UEFA final at the National Stadium of Wales on 3 June, Walkers were offering tickets to see Juventus play Real Madrid.
Using a basic trick of inserting photos into footage, Walkers intended fans to have their 'selfie' congratulated by the face of Walkers Gary Lineker.
Such is the evil genius of the internet, it took about four minutes before people uploaded other photos.
Joseph Stalin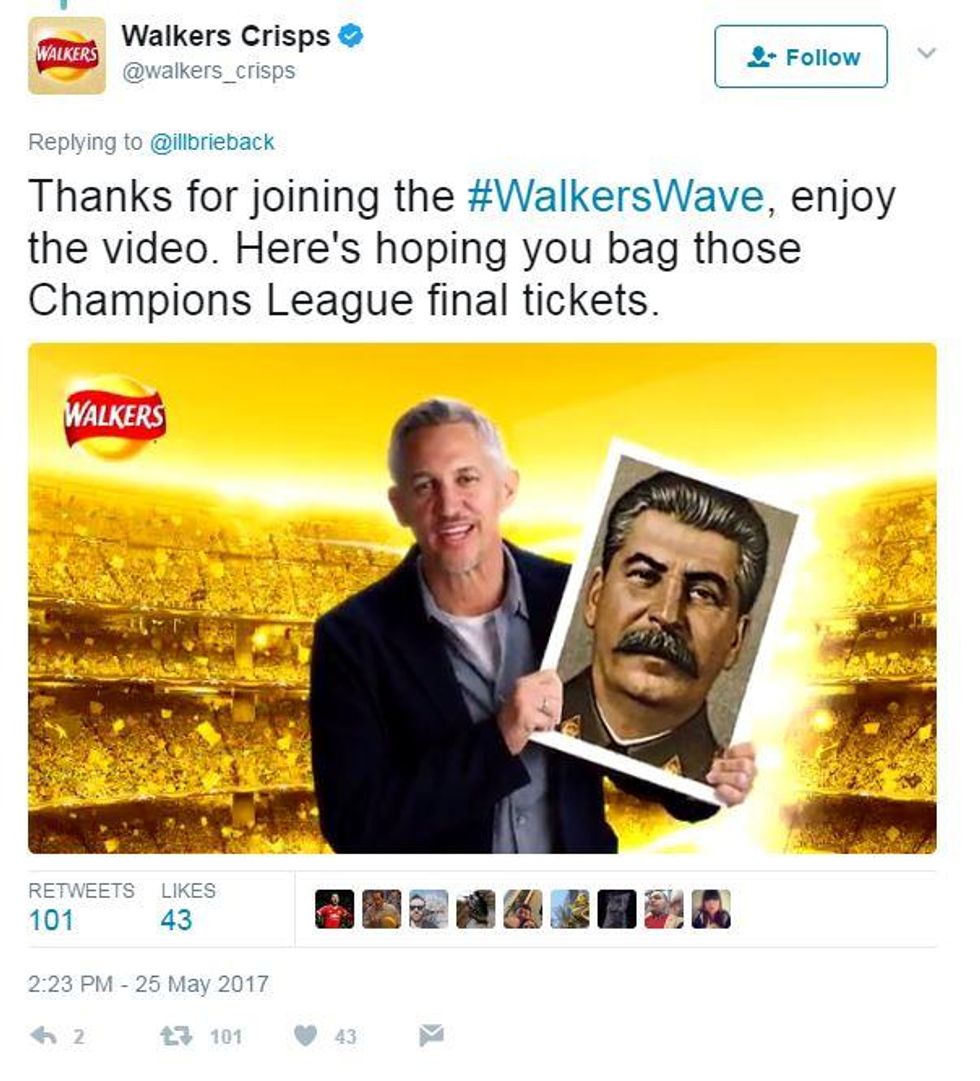 Jimmy Saville
The 'Y tho?' guy
Oh yeah, the graphic also puts the head onto a person in a crowd doing the 'Walkers wave'.
Josef Fritzl
Rolf Harris
The worst/best part of this is that the images are quite possibly going out on these screens. Live.
@blueboi1987 That's the screen(s) 4 of them in total haha. https://t.co/ktbcVp8Ht6

— Darren (@Darren) 1495725682
This is not a drill.
A Walkers spokesperson told indy100:
We recognise people were offended by irresponsible and offensive posts by individuals, and we apologise. We are equally upset and have shut down all activity.
Many of the more 'out there' tweets have subsequently been deleted.