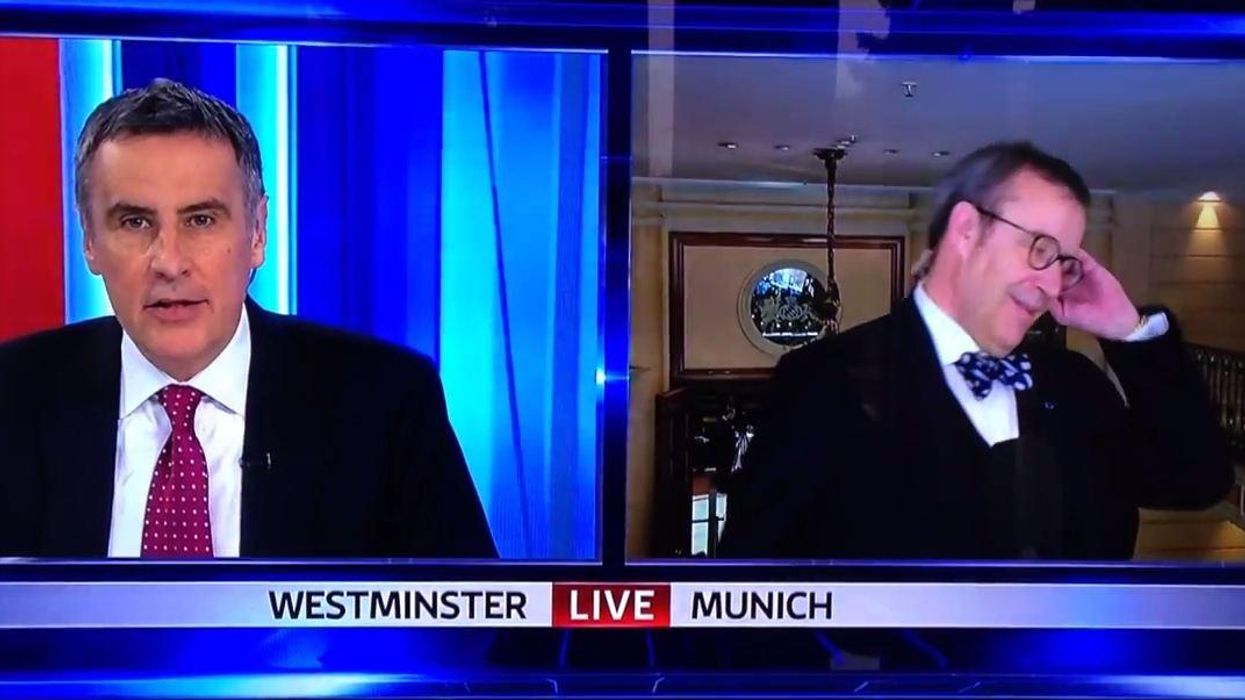 Estonia's president ripped off his glasses and then his earpiece in amazement earlier today when Sky News presenter Dermot Murnaghan got his name wrong.
The president's name is Toomas Ilves but Murnaghan referred to him as President Hendrik - which is his middle name.
So what should have been a serious discussion about the threat of a Russian invasion turned into more of a case of "Don't you know who I am?!"
More: Chuka Umunna storms off Sky News, calls Dermot Murnaghan 'ridiculous'