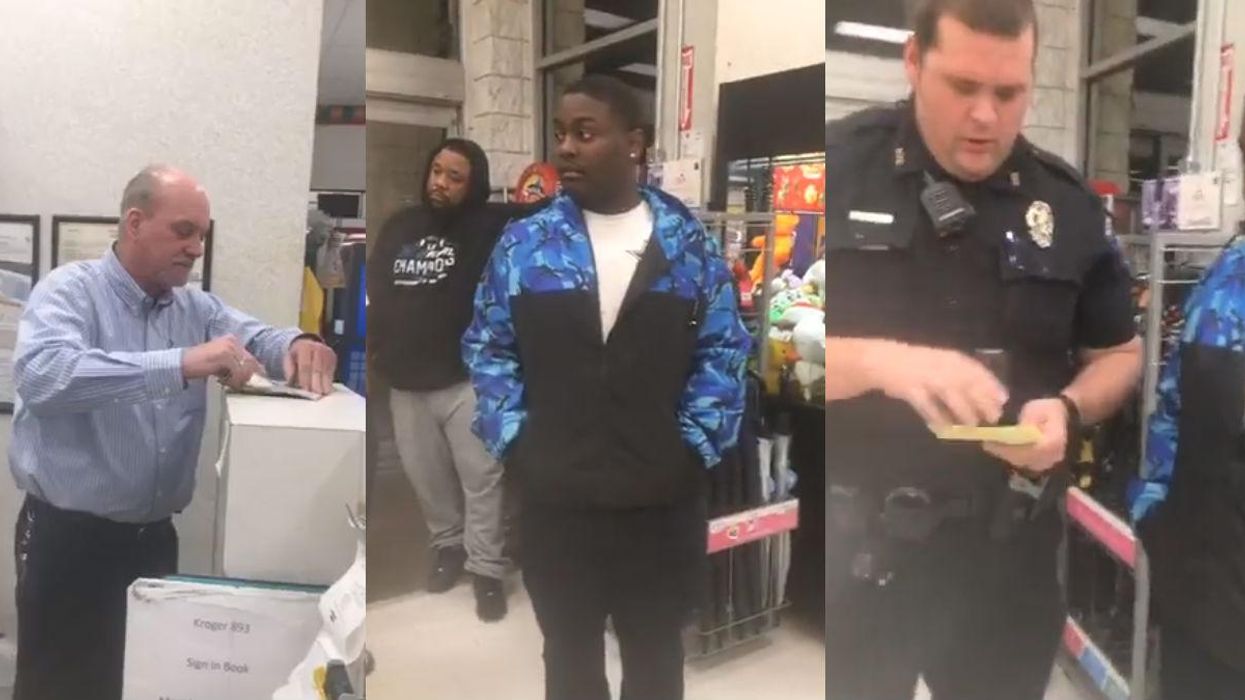 Ukiah Gilliam/Facebook screengrab
A black Texas woman called Ukiah Swain has accused a Kroger employee of racial profiling in a viral Facebook video after he called the police on four of her family members - including her 16-year-old son.
She said the manager reasoned they "looked like shoplifters" despite the fact that they had paid for all their snacks.
Swain broadcast the incident on Facebook Live, and said the young boys, aged between 15 and 20, had gone to the Kroger store in Mesquite, Texas, to buy cookies and crisps.
She added that the manager waited until after the boys paid for their items before calling the police.
The four boys had produced receipts for the food they bought, but the responding police officers issued the young men with trespass warnings, which the manager had requested.
In the video, the manager in question removes himself from the shop floor and comes out of a room only after the police ask him to sign the citation. At this point Swain addressed the manager, who rolled his eyes and appeared to take offence to the possibility that he'd be seen as a racist because of the incident.
She said: "You called the police on some little black boys that came to buy snacks. You waited until they bought their snacks.
"That was real, real nice of you. Criminal trespass because they can't come back into the store to buy snacks.
"You'd rather lose customers than apologise for your mistake.
"It is your mistake and now you're famous… Everyone's going to know.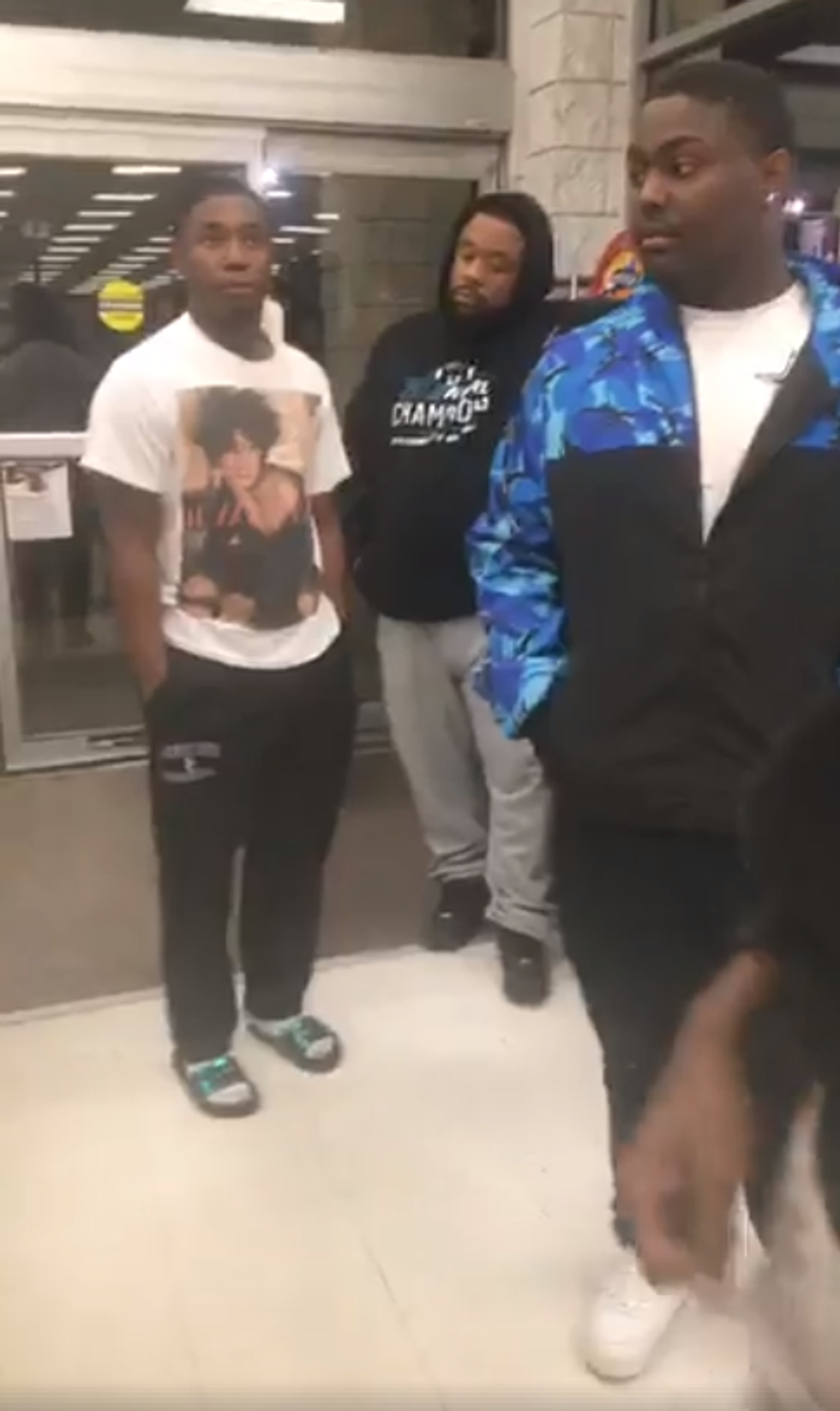 The boys hadn't done anything wrong
"You can't even look at these boy and apologise. You waited until they spent their money and called the police on them. You are disgusting."
According to NBCDFW, Kroger responded by contacting Ukiah personally and apologising, saying they "did not live up to their values in this situation". They added the store associates involved had been removed from the store while an investigation takes place, and added that they rescinded any complaints that came out of this incident.
"We strive to provide a welcoming environment and to show respect for all customers. We did not live up to our values in this situation
We recognise these steps alone won't change the broader systemic and cultural biases that plague our society, but we believe that together they demonstrate the seriousness with which we take these issues and our desire to be a part of the solution.
Her 16-year-old son Zavarion Swain told NBC Dallas-Forth Worth that when he asked the manager what they had done, he responded with, "We've had problems with people like you before."
Swain's attorney, Daryl Washington, talked to people in the community and concluded the incident to be an example of racial profiling.
Speaking to HuffPost, he said: "It's the culture of that store.
They were treated like criminals, and that's going to stay with them for the rest of their lives.
The company has also said it will push forward "sensitivity training" for all its staff to prevent this from happening again.
indy100 contacted Kroger and Mesquite Police Department for comment.