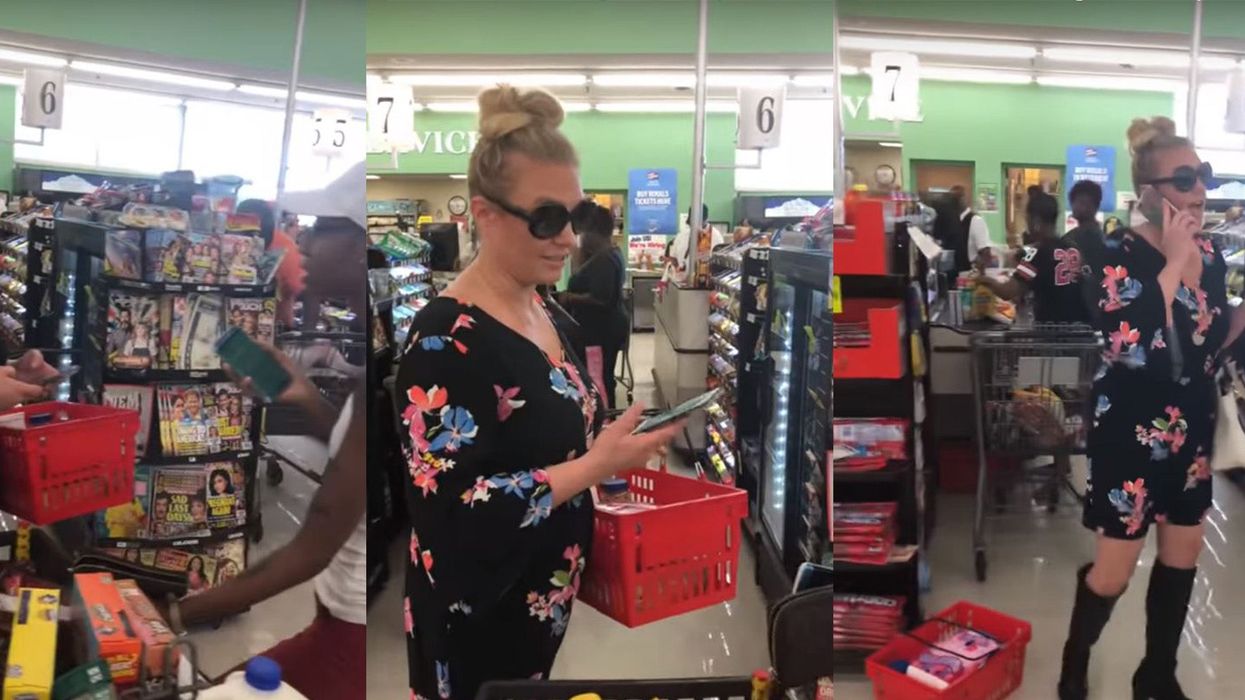 Gerald Huston/ YouTube/ Screengrab
A video of a white woman calling the police on a black woman for talking about food stamps has gone viral on social media.
In the 31 second clip, the white woman is seen talking down to the other woman who was reportedly discussing the sale of food stamps over the phone while she waited in line at the supermarket.
The white woman tells her that she isn't legally allowed to sell food stamps. The black woman responds by saying that it is "none of her business".
The white woman then hits back by making a reference to Donald Trump's proposed border wall. She says: "We are going to build this wall."
The video was uploaded to YouTube by user Gerald Huston on Sunday and has since been watched more than 21,000 times.
According to the United States Department of Agriculture, the unauthorised sale or trafficking of food stamps is illegal.
That being said, the white woman's intervention is arguably a little over the top, especially the mention of "the wall", which even if it is constructed wouldn't solve these issues.
The video concludes with the white woman appearing to call the police on the phone but it has not been revealed what happened thereafter.
Unfortunately, this is incident is among a growing trend in the United States of white people reporting black people to law enforcement for a variety of seemingly inconsequential events.
Just a few days ago footage emerged of a woman screaming "you don't belong here" before getting arrested.
Two of the most notorious incidents from the past few months have seen a woman call the police on a black girl for selling bottled water and a woman in South Carolina allegedly assaulting a black boy at a community pool.