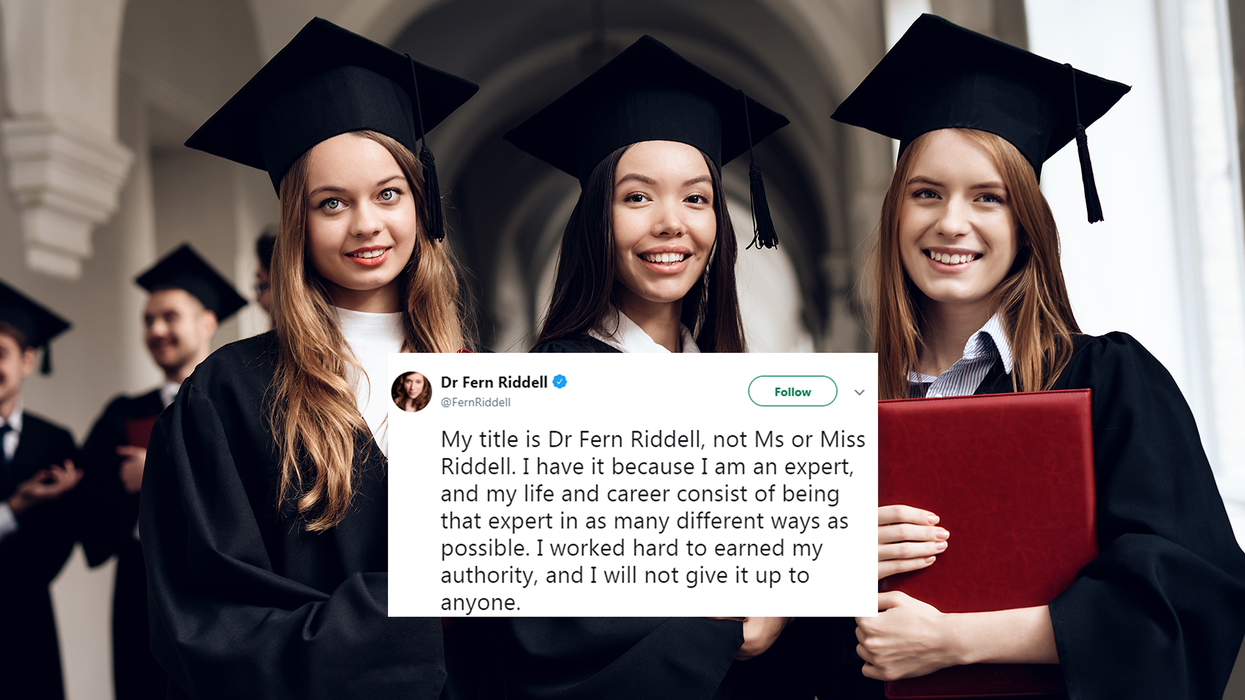 vadimguzhva / iStock Getty
Women are changing their Twitter handles to 'Dr' if they have a PhD to make a point that if they've achieved something, they should be able to be proud of it.
Too often women are socially conditioned to be nice, acceptable, and not to ruffle any feathers in order to please men.
However, now the female Twitterati are fighting back, with the simple tool of adding 'Dr' to their Twitter names if they have gained a Phd.
The whole thing was started by Dr Fern Riddle, who tweeted:
My title is Dr Fern Riddell, not Ms or Miss Riddell.

I have it because I am an expert, and my life and career consist of being that expert in as many different ways as possible.

I worked hard to earned my authority, and I will not give it up to anyone.
Since her tweet, others women have taken her lead, and the hashtag #ImmodestWomen has been gaining traction, with women sharing their achievements with pride.
Other female Twitter users have shared the reasons they've used for changing their Twitter name to include 'Dr':
Some women noticed that the actual definition of 'expert' in the dictionary didn't include any female pronouns.
And, they got it changed. Nice!
We can all be experts, now.
Obviously, there have been a slew of the inevitable mansplainers and haters, in a backlash against the hashtag. There's no point in reporting all of them, so someone made this handy summary meme.
We don't care, however, and think it's the best hashtag we've seen all week / year / ever.