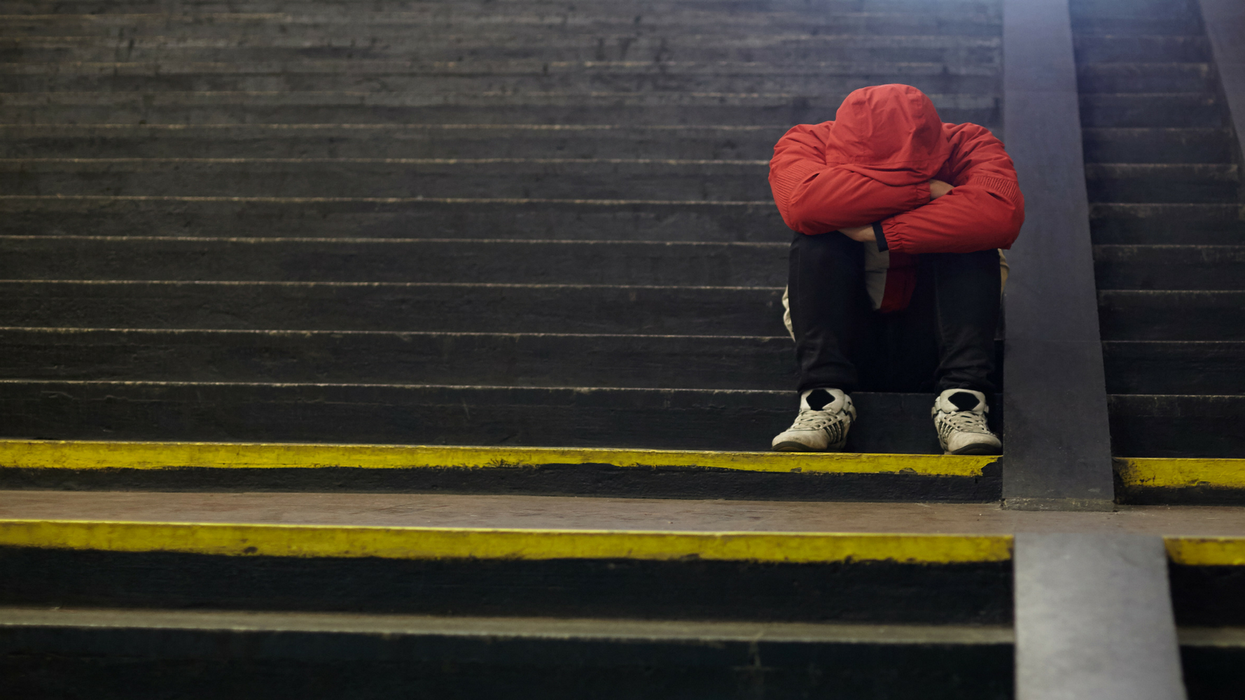 iStock
While many of us celebrated Christmas with warmth, food and family, around 16,000 young people are said to have woken up homeless this festive season.
Research from leading homelessness charity Centrepoint revealed just how serious the situation is, with figures have left many shocked.
Carla Ecola, who runs charity the Outside Project - a crisis night shelter for homeless LGBTIQ+ people - said that although the numbers are shocking, it doesn't surprise her. Ecola told Indy100:
People need to take more care of the young people that are in their family. What are they really getting up to? Where are they staying? A lot of young people are struggling - they might have lost their job, had a breakdown in their relationship.
In its study looking at homeless young people, Centrepoint uncovered some startling statistics. 
It found that 44 per cent of young people were forced to sleep in an 'insecure place' with over a third forced to sleep rough. It also found that 17 per cent have spent the night in a car and 15 per cent in a tent - while a further 12 per cent stay in a stranger's room. 
Ecola said that in the LGBT+ community some individuals avoid homelessness through 'survival sex.' 
This is when people go to a club to pick someone up or use an app like Grindr - to find somewhere to stay. 
Ecola said:
There's also all night parties or clubs that are open all night, some end up taking drugs just to be a part of the party.  
Ecola says some of the guests who have stayed in the project's bus shelter used this way of surviving until they were referred to the charity.
But she says that those who have used the service had a "really nice" time over the Christmas period and that it's all been really "homely." 
It's probably been the most wholesome Christmas I've had, playing trivial pursuit and listening to Mariah Carey I don't know how many times.
Meanwhile, Centrepoint is attempting to put an end to homelessness over the Christmas period. 
Seyi Obakin, CEO, said:
When home is a living nightmare, the streets can become the only refuge for many young people.
On the thousands of people risking their lives finding somewhere to sleep, Obakin says:
 It's simply unacceptable. No one should have to face Christmas alone in the cold.
Ecola added that families should not rely on social media as a guide to how family members are doing. She says young guests using the Outside Project's service are "constantly" on their social media. 
You'll have no idea about the situation they are in based on their front on social media. You have to really pay attention to the young people in your life.
The Outside Project are running a pilot project in East London - where a tour bus has been converted into a night shelter. Other charities like Stonewall Housing and the Albert Kennedy Trust refer homeless people to the shelter.
HT LADbible