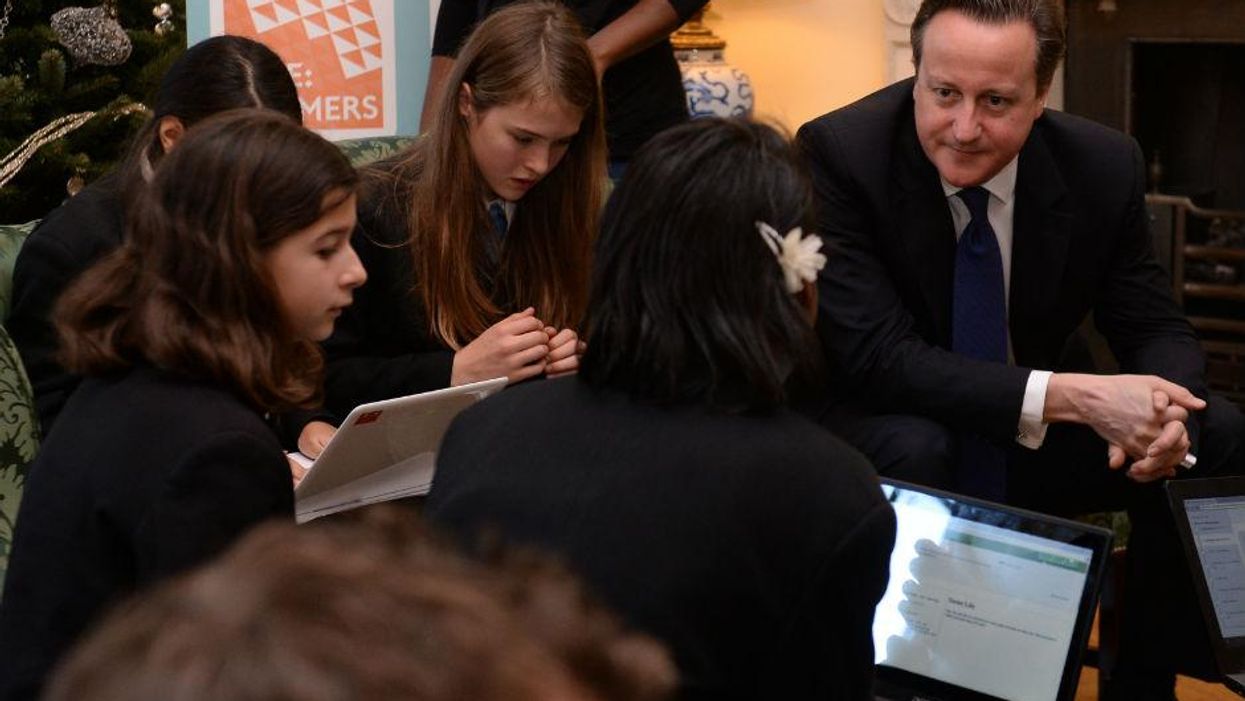 It is becoming increasingly clear that David Cameron might not be the most tech-savvy of politicians.
This morning, the prime minister posted a picture of himself at 10 Downing Street with a group of children who he explained were learning something called "coding".
His exact reasoning for using inverted commas on coding is unclear. Perhaps he thought it was a trendy slang term, or a new website for young people.
Last week his firm entrenchment in middle-age was laid bare. When being introduced to a group of digital journalists, the prime minister said: "I'm 48, what's the BuzzFeed?"
As David Cameron points out: "Understanding computing is vital for our economic future."
We suppose it's lucky we have him as our prime minister...