Pornhub has released data on the difference in pornographic habits between the generations, focusing on the millenials which it groups as 18-34 year olds.
Millenials account for 60 per cent of Pornhub visitors worldwide, according to Pornhub itself.
The generation's most popular day of the week to visit is Monday, and the least is Sunday, and their most popular time to visit is between 11pm and 12am – an hour later than older generations.
And this is what they are more (and less) likely to search for than they older generations: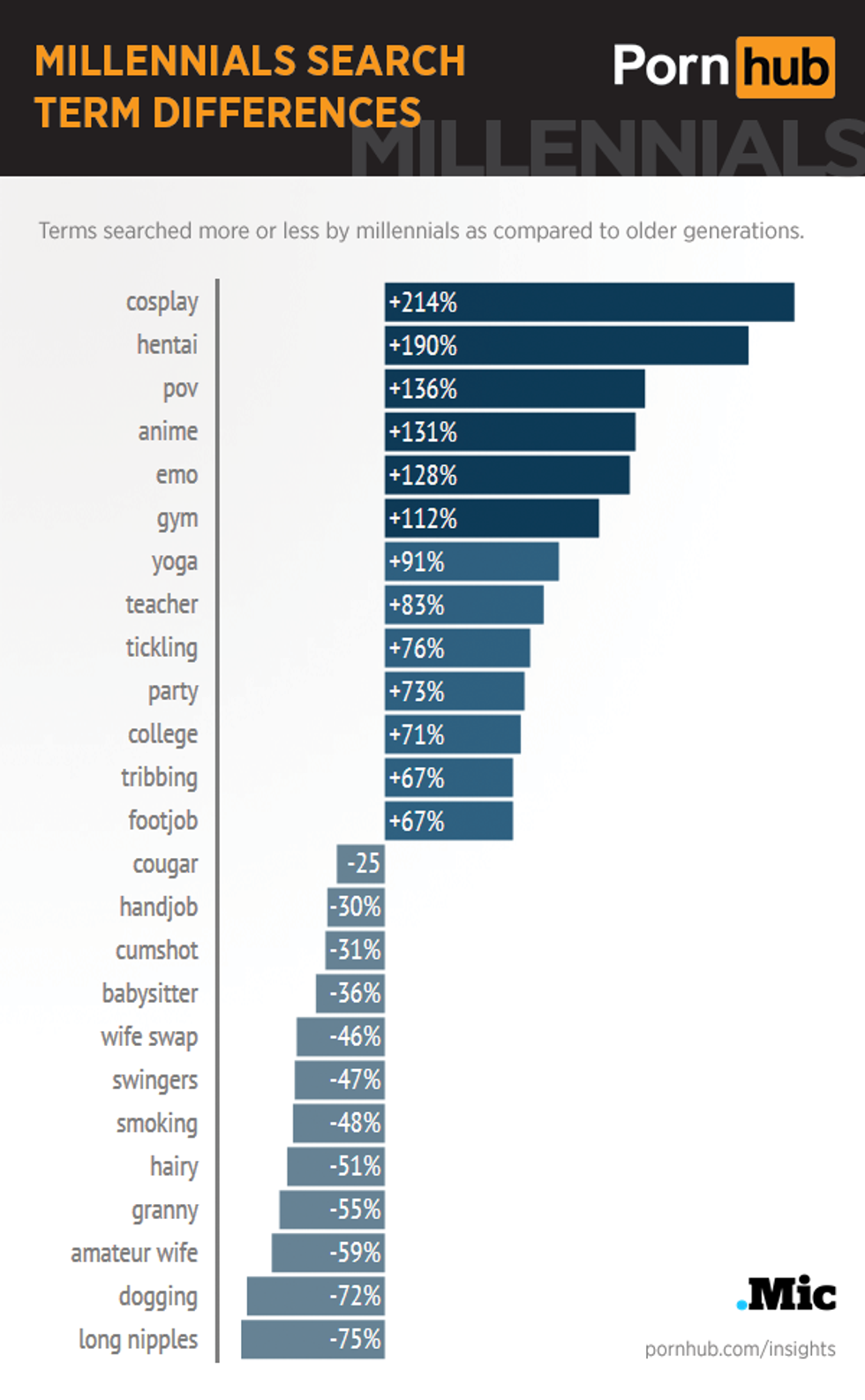 Picture: Pornhub
Pornhub has also revealed that millenials watch 144 per cent more Hentai than the older generation, disclosing also that the top category of porn watched by the younger generation is Lesbian.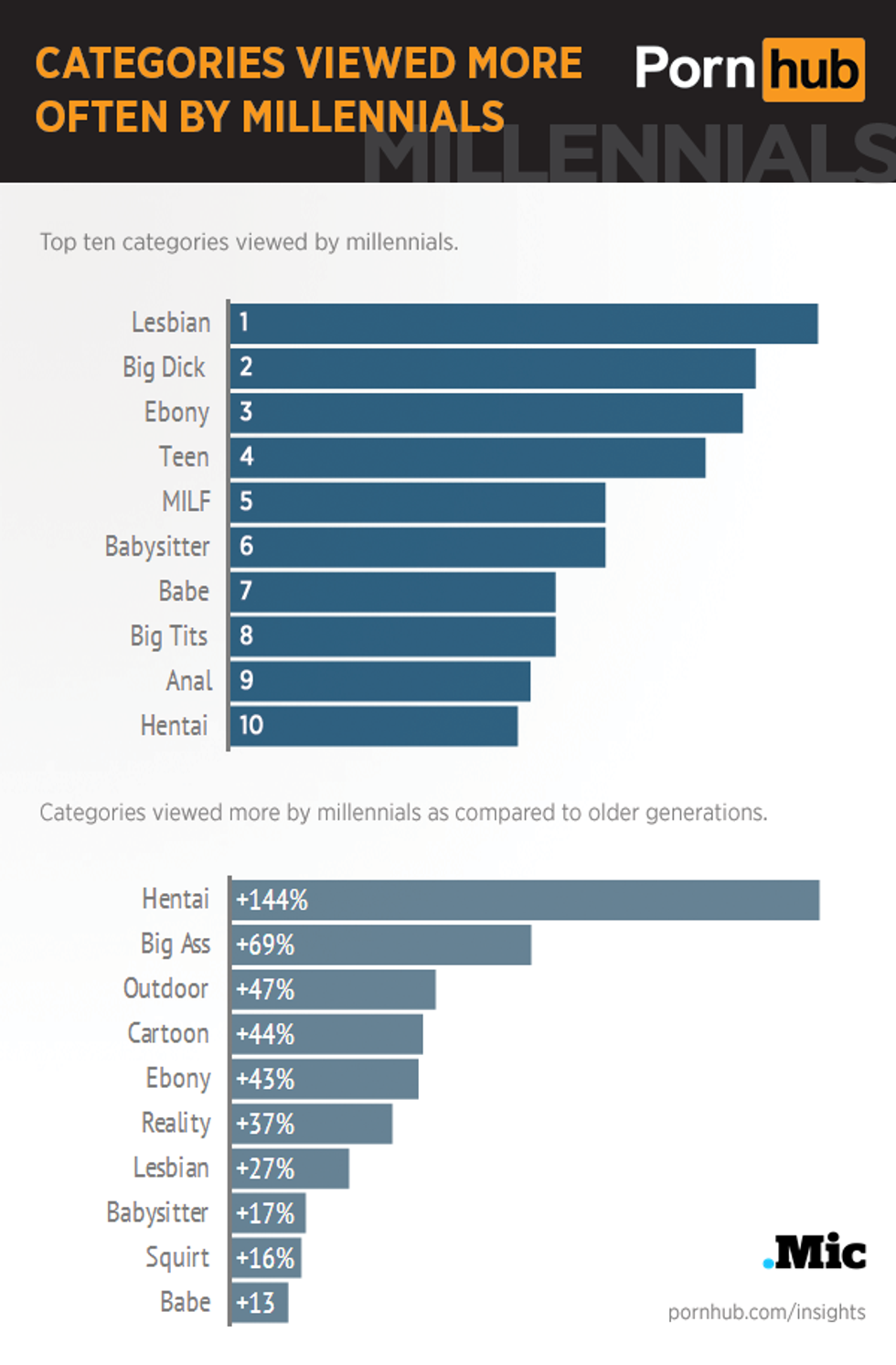 The younger generation also view their porn on-the-go more, as traffic statistics show.
As video game devices usage goes, the handheld Playstation Vita is used 213 per cent more used by millennials.
However, older age groups use the Playstation 3 almost 60 per cent more.
What a time to be alive.
More:Hands-free Tinder is coming, what could possibly go wrong?